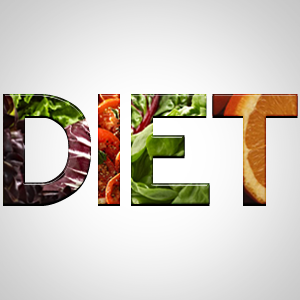 One of the top three universal New Year's resolution has always been "to lose weight" (the other two are "to get in shape" and "to start dieting" – a little redundant, yes – but, at least those of us who make resolutions are consistent). And these days, we have fewer excuses because we have lots of nifty new gadgets to take us down the path to skinny jeans and smaller belt sizes.
There are Fit Bits that keep track of every calorie you consume and every calorie you burn, there are cell phones apps that get you off the couch and into a 5K, and of course there are blenders, juicers, and Nutribullets to turn kale into juice and carrots into soup.
Smoothie Dreams, Refrigeration Woes
When I received a Nutribullet for Christmas, I immediately headed straight to the produce aisle at the grocery and went completely insane. Armed with a gazillion recipes from Pinterest, I filled my cart with everything from mangoes to mint leaves, raw spinach to raw flax seeds, coconut water to cranberries – and, trust me, a cart full of healthy fresh produce is NOT cheap (whereas a big bag of nacho-flavored Doritos are only around $3.00 – it really is cheaper to stay chunky). So, when I arrived home and was reminded that my fridge has only two measly crisper drawers with no temperature control, my dreams of healthy smoothies were dashed. How to keep all these celery stalks and apples, and blueberries fresh while I'm still feeling resolute?
Climate Controlled Refrigerators to the Rescue
Home-Tech is proud to feature G.E. Café Series French Door Refrigerators with up to four separate drawers to easily handle your enthusiasm for fruits and vegetables (as well as cheese and lunch meats). Not only is there plenty of room, the drawers are climate controlled with a variety of customized settings and temperatures. Seriously state-of-the-art chic, stainless steel, and sleek, the G.E. café series compliments any kitchen and the French Doors lend the look of a built-in without the extra cost. Check them out in our Home-Tech showroom today.
Shop Local, Shop Fresh
Once you've got the perfect fridge, you can pick up all the vitamin-packed goodness you can get your hands on. And if you're looking for tasty, fresh locally grown produce, here are a few area farmers' markets that are super popular this time of year:
The Green Market at the Alliance of the Arts, open every Saturday from 8 a.m. until 1 p.m. at the corner of McGregor Blvd. and Royal Palm Blvd. (10091 McGregor Blvd., Fort Myers).
Third Street South Farmer's Market, every Saturday from 7:30 a.m. – 11:30 a.m. in downtown Naples on Third St.
Downtown Sarasota Farmer's Market, every Saturday from 7 a.m. until 1 p.m. located on Lemon Ave. at the intersection of Main St.
Happy shopping, happy storing!