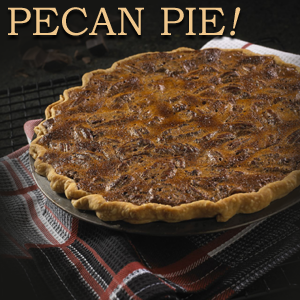 Whether you're doing yoga, drinking more water, or going vegan – it seems like everyone is on the health band wagon lately – and the results are showing. We've noticed it in our Member Appliance Centers at Home-Tech – our customers are looking more fit, healthier, and happier than ever – and we love seeing that. We've chatted with some of you and, for many, it's all about adding super foods to your diets. Super foods are full of antioxidants, vitamins, and minerals – they include kale, coconuts, and even pecans. When something tastes good and fills you up like pecans, it's hard to believe they're good for you – and yet, this super food is free of cholesterol, so it's super heart healthy. Plus, pecans are a great source of oleic acid, which prevents the proliferation of cancer cells. Not only that, they're filled with B complex vitamins, all the better to support a healthy metabolism. Our role in this conversation is educating you all on what appliances can be used to achieve your goals. Ovens are an easy way to cook your healthy super foods!
Happy Pecan Pie Day
So, since we're all about pecans, it was great news that National Pecan Pie day was this week. While, we realize that raw pecans are the best way to go, we also realize that you only live once and moderation is key. Think about it – fresh yummy pecan pie topped with a scoop of ice cream. Let's celebrate!
Ovens That Say "Put a Pie in Me"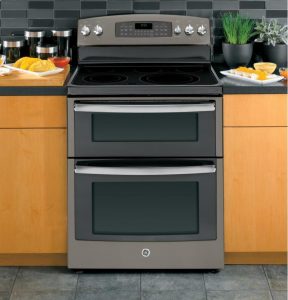 It could be pecan pie or blueberry (another tasty super food) pie, either way, an at-home baker needs an oven that screams, "Put a pie in me!" – and we love the GE Free-Standing Oven Ranges. The self-cleaning feature saves time, and the Dual Element Bake feature ensures even heat distribution.
Kitchen-Aid 5 Burner Electric Double Oven Convection Ranges boast Even True Convection – it's a bow-tie heating design that guarantees the perfect oven temperature for whatever you whip up.
Then there's the Bosch Electric Ranges in which you'll get Genuine European Convection a built-in Warming Drawer to keep your pie – and anything else you're cooking – warm and toasty.
Bourbon, Chocolate, and Pecans
Finally, here's a delicious Pecan Pie that includes bourbon and chocolate – bourbon and chocolate are superfoods, right? Oh, well – life is short – enjoy the bourbon and chocolate. P.S. Don't forget the scoop of ice-cream on top!
Jack Daniels Pecan Pie
2 large eggs (slightly beaten)
1/4 cup dark Karo syrup
3/4 cup sugar
4 teaspoons corn starch
8 tablespoons butter
1/4 cup Jack Daniels bourbon
6 oz. semi-sweet chocolate
1 bag pecan halves
Preheat the oven to 350°F.
Mix eggs and Karo.
Combine sugar and corn starch, add to egg mixture.
Melt chocolate and butter, cool. Add bourbon and combine with egg mixture. Beat together in mixer on slow speed.
Pour into a 9 inch unbaked pie shell.
Sprinkle evenly with pecan halves.
Bake on cookie sheet for one hour.
Pie should be firm and will "set-up" while cooling.