Looking for plumbing repair near you? You've come to the right place!
Request Fast Same-Day* Service
Call 800-433-9740 or submit this form.
*On a workload permitting basis.

Employee Owned
Employees own the business!

Professional Technicians
Highly trained to repair ANY brand.

Background Checked
Background checked and drug tested.


2 Hour Time Frames
For the arrival of our technicians.

Better Business Bureau
Rated A+ with the Better Business Bureau.
$169 Off Your First Repair!*
With the purchase of our popular Service Agreement, you can receive $169 off your first repair.*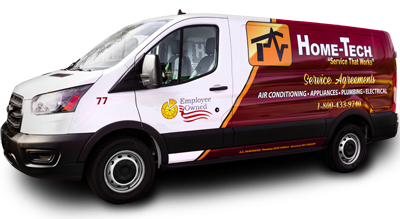 *Limited time offer. The maximum discount will be $169 off your first repair with Home-Tech. The discount can only be deducted when a Service Agreement is purchased at the time of service.
Plumbing Repair By Quality Technicians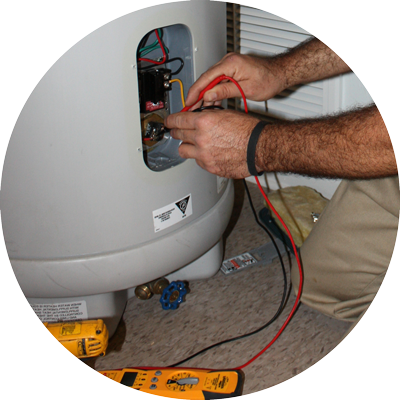 With on-site monthly training, Home-Tech's technicians are always up to date on the latest appliance repairs. They are highly trained in their field and can repair ANY brand.
Leaks
Clogs
Toilets
Faucets
Disposals
Drains
Water Heaters
Plumbing problems like clogged toilets, leaking faucets or water heater failures are more than inconvenient. Most of us would agree that we don't want to solve a plumbing repair issue without professional help, right?  You can call Home-Tech's staff of experienced plumbers to problem solve. You will be given a 2 hour time frame for your repair so you will know exactly when help is arriving.
For many years Home-Tech's Members with the Plumbing and Electrical Option have been enjoying the same high quality plumbing service that Home-Tech offers for appliance and AC repairs. But Home-Tech's plumbers can help you with plumbing repairs, even if you don't have the Option.
Join Lots Of Happy Customers
Home-Tech's Attaboy program is designed for customer feedback and we're happy to share it. Let Home-Tech know how we are doing! We're happy to receive your feedback.
Home-Tech is Rated A+
Our Google page, BBB page, Angie's List reviews and more are all top-notch. We appreciate the testimonials we receive daily from our customers through email, our Google reviews, and our Better Business Bureau web page. Please keep sharing your thoughts about Home-Tech's service!

Our Service Agreement Members can reserve a 2-Hour Timeframe for service using their exclusive Member Services website. It's fast and easy!
Schedule Service
Schedule AC Clean & Check
Renew Online
View Service History
View Service Agreement Details
Track Your Technician's Arrival
Some of the Ways Home-Tech Can Help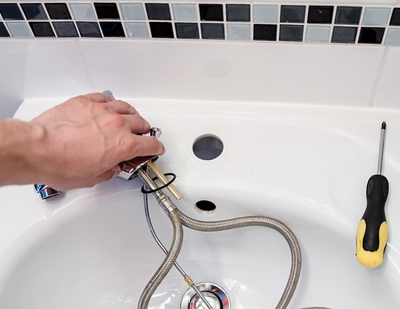 Clean, Fresh Smelling Drains
Slow Drains/Drain Stoppages – Any minor drain issues, Home-Tech plumbers can deal with. Give us a call and we'll let you know if we can clear your drain clogs for you.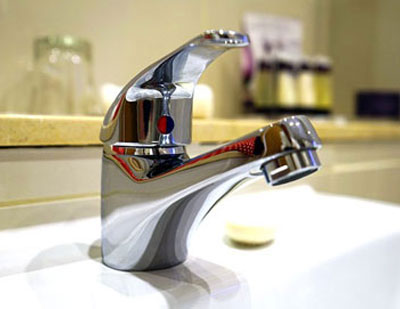 Save Money and Your Sanity
Faucet Repair/Replacement – A dripping faucet is costly and will keep you up at night for sure. Call us today to repair or replace your faucet today. We repair and replace all kinds.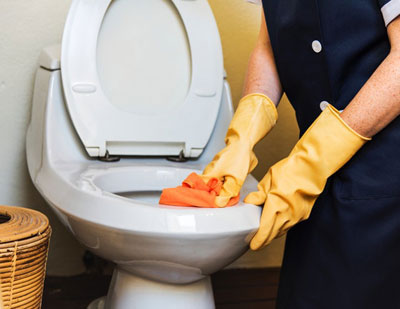 Flush Your Concerns Away
Toilet Care – Whether it's a clog, a leak, a stoppage or you just need a new toilet installation, Home-Tech plumbers are available to solve these crucial plumbing issues.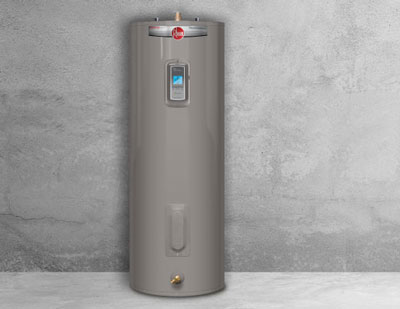 No More Cold Showers
Water Heater Installation –  Need a new water heater? Home-Tech will send our professionals to install any kind of water heater you might need. Sometimes a simple plumbing repair will do the trick to get you back to happy showering again.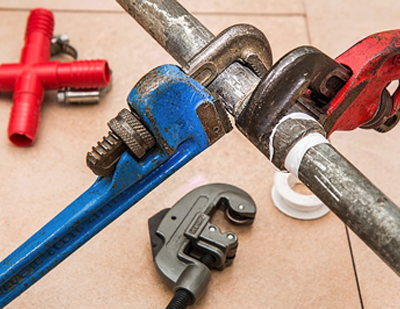 Protect Your Home from Water Damage
Leak Repair – Leaks are expensive because they can quickly cause major damage to your home. Leak repair is one of the services Home-Tech plumbers do best. Don't wait! If you discover anything leaking, call Home-Tech right away or submit our Service Request Form.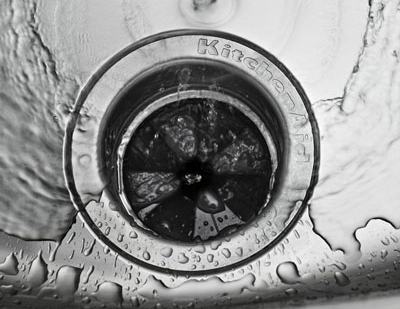 The Cook's Friend
Garbage Disposals –  Disposals can become clogged or just wear out. We handle disposal repairs and also installations of new ones. Check out our Tip Video for troubleshooting your garbage disposal.