Nick provided timely, courteous, thorough service to replace my ice-maker today. I have been a Home-Tech customer for 5 years and consider this service plan a great investment for my condo. With this plan I get a positive return on my annual payments.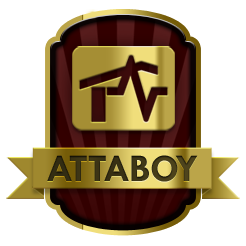 Since 1981 Home-Tech's Service Agreement Membership has grown, thanks to the way our Members share with others about their service experiences. Thank you! You can submit a review on Facebook or Google.  You can also review us on the Better Business Bureau website. We really appreciate all the comments that you share.
"Today our washer conked out. We had been wanting to go with Home Tech and this was the perfect time to do it so we took out the contract. The tech, Joe, showed up, as promised, and the job was completed. Joe, was very cordial, thorough, and did excellent work. He explained all that he did which was very nice to know. Joe completed the job, cleaned up and was an excellent tech. Hope I get him in times to come, if need be."

– R. Papadakos
Submit An AttaBoy
Let our Service Director know how your technician did!
*Attaboy comments can be used for marketing purposes. We will protect any of your personal information, so feel free to share.