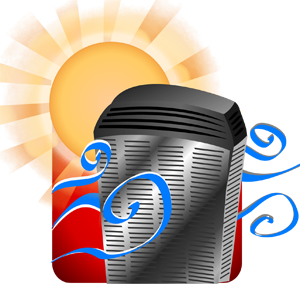 We conducted an interview with one of our Service Agreement specialists to answer this question – is there a difference between an air conditioning maintenance contract and a Service Agreement?  To learn more about our Service Agreement products you can call Kimberly or speak to anyone in our helpful Service Agreement Department or receive a FREE Quote by submitting our online form. Since 1981 Home-Tech has provided this important coverage for homeowners in SW Florida.
What is the most common misconception customers have about our Service Agreements?
Many people think our Service Agreement is similar to a maintenance agreement, which it is not. Some potential customers don't fully understand their current agreement, and believe their air conditioner is "covered" with their maintenance contract. In fact, their contract only offers the maintenance on their air conditioner, similar to a clean and check, and perhaps a "discount" on any repairs.
Another misconception is that Home-Tech is a national home warranty company, which we are not. When I explain to the customer that we are a local business, and the competing home warranty is from a national company, they aren't aware of the flaws of dealing with a larger, national company.
I try to point out that when the customer has a need for service, Home-Tech sends out our own technicians, not subcontractors like a national firm. Our technicians are safe, clean cut, criminally background checked and professional. We can provide service the same day, while our competitors can make a customer wait days for a repair.
What positions have you held over the years with Home-Tech?
Service Agreement Outside Sales and most recently I've been promoting our Customer Referral Program especially for those involved in a real estate transaction.
What is your unique approach to selling Service Agreements?
Because I have been a licensed Realtor for over ten years, I am very familiar with the real estate business and market.  I am able to communicate the value to the Realtor, buyer and seller and how the Home-Tech Service Agreement helps in making the sale.
Tell Us More About the Customer Referral Program

The Customer Referral Program is a product Home-Tech has developed for customers who are involved in a real estate transaction. The Agents involved end up with a smoother transaction process. The Buyers have extra confidence in the home and fewer worries about maintaining used equipment and systems. And the Seller will get more showings because the home is more unique. Plus they have complete covered service during the listing time period which saves them from any unexpected repair bills. You can learn more here.
What is your absolute favorite thing about our Service Agreements?
The coverage is complete; No service call to get a man to the door and full parts and labor coverage. Or, our ability to provide emergency service, even on national holidays and after hours. You can reach us anytime for repair of your air conditioning, heat in the winter, or refrigerator (avoid food spoilage).
I love to use this scenario. Let's say its Christmas Day, you have a house full of guests, and the air conditioner breaks. Think about what that would cost to have another company come out for emergency service, let alone on Christmas Day. It would cost an arm and a leg for anyone else to come out,  if they even would come out at all. With Home-Tech, we would be there. It's covered under the Gold Service Agreement, and you can focus on what is really important . . . spending quality time with your family.
Has anything funny happened to you while driving the Home-Tech car?
Ha! Yes. In fact, there was one afternoon I had pulled into a Publix parking lot to put in some eye drops.  I am mid drop, when I hear a knock knock on the window. It scared me half to death!  A nice couple had seen our commercials on television and wanted to know more about Home-Tech.  It's really hard to miss that car, even in a crowded lot.