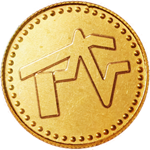 The pressure is on. Yes, the air conditioning or a major appliance is off because it is broken. You have the whole family coming over to watch the Olympics, and need someone to come out and repair the AC or major appliance. Then you remember, oh yes, I have a Gold Service Agreement. I can call Home-Tech, and they send out a technician right away. They fix the AC, the oven is working again, and everyone can enjoy the evening. I end up a hero thanks to Home-Tech's OLYMPIC-worthy performance!
Product Winners
We have two sayings at Home-Tech. One is "Service that Works!" and the other is "We've Got you Covered." With a Gold Service Agreement, you will fully experience both. We provide a wide variety of protection for your major appliances, air conditioning, heating and even plumbing and electrical. Our champions are the Gold Service Agreement and Silver Service Agreement. Why are they winners? Because they provide convenience and savings to our Service Agreement Members. When an appliance or AC breaks down, Members only have one number to call and we take care of the rest. A highly trained technician will be on his way to perform a high quality repair.
The Golden Standard
Want to know what the best looks like? Well here it is. The Gold Service Agreement provides peace of mind  and covers household Air-Conditioning Systems, Heating Systems, Refrigerators, Icemakers (including replacement, in covered refrigerators), Microwaves, Ranges, Dishwashers, Disposals (including replacement), Washers, Dryers and Water Heaters.
Just to give you a sneak preview, this Service Agreement gives you:
NO SERVICE CALL CHARGE (on covered repairs).
NO LIMIT to how many times you call for service.
PRIORITY scheduling for appointments
No Charge for PARTS AND LABOR (on covered air-conditioning systems and major appliance repairs)
EMERGENCY SERVICE 7 days a week
NO DEDUCTIBLE
Silver is a Winner Too!
Just like USA's diverse team, Home-Tech's Service Agreements are built for different types of customers. Our Silver Service Agreement provides the same medal-winning service on air conditioning and appliances, at a discount. The difference in going for the Silver is the small service call fee on covered repairs. You can expect:
UNLIMITED SERVICE CALLS (with a minimum trip charge)
SAME DAY Service
FAST, EMERGENCY SERVICE
Labor and Parts are INCLUDED (on covered repairs)
Home-Tech is the Winning Team 
Be a part of our winning team and become a Service Agreement Member! Our Members receive discounts on new appliances and air conditioning systems in our Member Appliance Centers or online appliance store. We welcome you to join our team, enjoy life, and forget about worries over your appliances and air conditioning. After all, we do have the Olympics to concentrate on.
For more information about Home-Tech's Service Agreements, call us at 800-800-8356 ext 3 or fill out the online form and receive a FREE Quote.