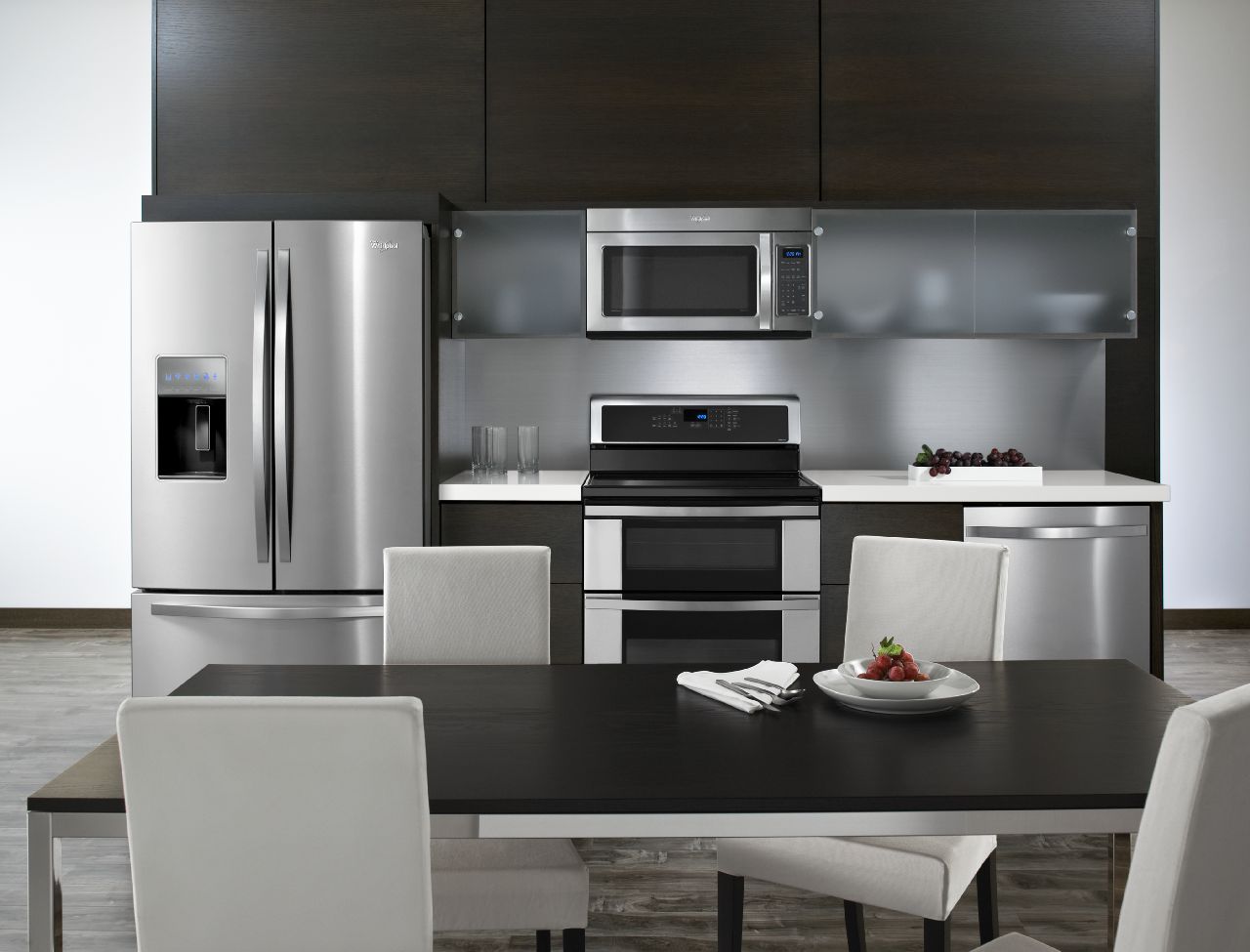 You may not be able to high jump, swim 100 meters in under one minute, compete in a decathlon, or hit the bulls eye in archery. But, what you can do is cook, which means you deserve Whirlpool Gold Appliances. Oh yes, you are a champion of kitchen appliances. You are the winner of the "best dishwasher stacking" award, the "surviving the successful cooking of a thanksgiving turkey" certificate, a "most organized refrigerator" trophy. You are the every day winners, and you deserve the best.
Cooktops
Whirlpool 30-inch Gas Cooktop with 5,000 BTU AccuSimmer® Burner W3CG3014XB/strong
The 30-inch gas cooktop with cast iron grates and gas-on-glass surface offers control and flexibility to spare. The enamel steel grates on these appliances resist wear and cover the entire surface, so your largest cookware is not restricted to just one or two burners. The two Power™ burners let you quickly and accurately boil water, sear steaks, or stir-fry. Also, the AccuSimmer® burner produces a gradual, gentle heat that is perfect for melting chocolate or simmering sauces. Plus, the modern glass surface is easy to clean. So you get what you need, when you need it, for great results. Every time.
Refrigerators
Whirlpool Gold® ENERGY STAR® Qualified 26 cu. ft. French Door Bottom Mount Refrigerator
This 26 cu. ft. ENERGY STAR® qualified refrigerator features sleek tap touch controls and crushed ice. The Accu-Chill™ temperature management system enabled by 6th Sense™ technology returns food to the desired temperature in half the time. This refrigerator is as efficient as you, with smart features designed to preserve food using less energy and save you money. Winning the gold in food freshness is always possible with appliances like this!
Dishwasher
Whirlpool Gold® Series Dishwasher with Top Rack Wash option WDT790SAYB
Breakfast bowls, glasses and coffee cups don't need to sit in the sink all day thanks to this model's specialized options. The Top Rack Wash option saves you time and energy by washing dishes in the top rack, so you don't have to wait for a full load to wash a few items. Forget soaking and scrubbing.  Thanks to the Sensor cycle on these dishwasher appliances, it also cleans 35% better, while using just the right amount of time, energy and water.

Member Appliance Centers at Home-Tech
Whether you're interested in the Whirlpool Gold Appliances or something else, we're here to help. Home-Tech has two Member Appliance Centers in SW Florida, with one in Fort Myers and the other in Lakewood Ranch. If you aren't close to either of these locations, you can shop our online showroom. Should you see something you like, and want to know more, you can speak with one of our Appliance Specialists by calling 800-800-8356 or fill out our request form.
Selecting Home-Tech for the Repair of Appliances
While brand new appliances may seem a bit out of reach, consider using Home-Tech for your company of choice to repair those broken appliances. We repair ALL Brands of refrigerators, dishwashers, ranges, cooktops, microwaves, washers, dryers, and air conditioners. If you never want to worry about your appliances, then you should purchase a Gold Service Agreement from Home-Tech. This agreement covers the repairs on your major home appliances, with no deductible. Now that's a winning combination!
To schedule service or learn more about Service Agreements, call 800-800-8356.