Sangria and finger foods with the Women in Business, booths galore at East Meets West and family fun at the Lakewood Ranch Year Round Resident Appreciation Party. Home-Tech Mingles with Fort Myers, Sarasota and Manatee businesses and residents at several community events. 
Women in Business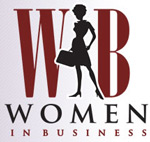 Later this afternoon, Home-Tech will be hosting over 100 business women and sponsoring the Greater Fort Myers Chamber of Commerce's Women in Business Wine Auction in our Fort Myers showroom. The Wine Auction will take place from 4:00 to 6:00 p.m. at Home-Tech in support of the WIB Scholarship Fund. All proceeds from the wine auction benefit the WIB Scholarship Fund assisting non-traditional female college students who demonstrate a financial need and giving preference to single mothers.
Attendees will enjoy Home-Tech's signature cocktail, peach sangria, and delicious bite sized morsels from Reuben's catering. The menu includes lobster mac-tinis, mini pot roast sandwiches and cucumber canapes. Not to be missed is the red carpet photo booth and the gorgeous home appliances that are on display.
East Meets West Expo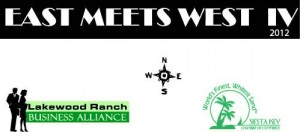 One event was not enough for our busy Home-Tech team. We are also the Bar sponsors of the East Meets West Expo at the Sarasota Municipal Auditorium. Presented by the Lakewood Ranch Business Alliance and the Siesta Key Chamber of Commerce, this event is a group networking opportunity for the other participating organizations: Visit Sarasota County, the Longboat Key Chamber of Commerce, the Gulfcoast Latin Chamber, and the Greater Sarasota Chamber of Commerce. From 5 – 8pm, there will be 70 businesses, including Home-Tech, exhibiting, and attendance is expected to exceed 800. Our regionally-renowned Plinko game with be played in our booth. Stop by our booth to learn about Home-Tech's appliance showrooms and superior appliance and air conditioning repair services.
Lakewood Ranch Year Round Resident Appreciation Party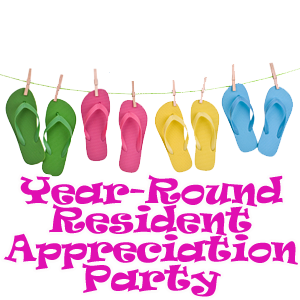 This Saturday, Home-Tech prepares to meet and greet our very special Lakewood Ranch resident customers. The "Year-Round Resident Appreciation Party" will take place on Saturday, August 11, 2012 from 10:00 am until 2:00 at the Polo Grill in Lakewood Ranch and is FREE to the public. The Party will feature entertainment from area attractions music, free screenings, interactive exhibits, demonstrations, product sampling and more.
Home-Tech will have a fully interactive display, with grills and a laundry set on display. In addition, the exciting Home-Tech photo booth will be available for attendees to take fun and silly pictures with their friends and family. More than 1,000 attendees are expected, and we are ready to meet each and every one of them.
Community Events are an Important Part of Home-Tech
Home-Tech is honored and privileged to play an important role at many community events. We are proud to support local not-for-profits and community organizations. For more than 30 years, Home-Tech has supported community events, fundraisers and networking opportunities. Not only do we enjoy meeting the members of the community, but we enjoying learning the most we can about the communities we serve.