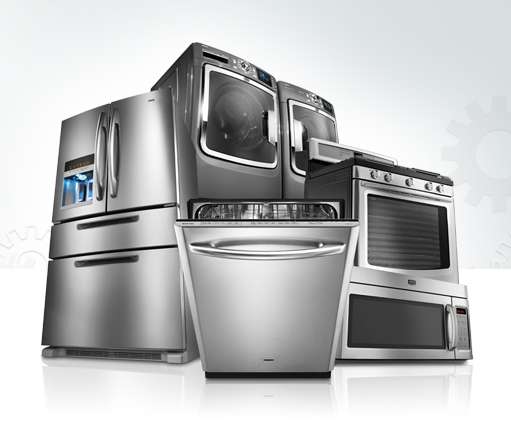 Today we celebrate the Italian voyager, Christopher Columbus.  While, yes, Home-Tech does have Columbus Day Appliance Savings, we thought we would share a short history lesson. We all know of the famous fleet, the Nina, the Pinta and the Santa Maria. But, did you know it was President Franklin Delano Roosevelt who made this a federal holiday in 1937?
Five Fun Facts
Here are five more little known facts about the famous explorer and this holiday:
In early colonial America, Christopher Columbus was a symbol of American nationalism.  The District of Columbia, which houses the nation's capital, is named after the famous explorer.
Columbus Day has several other names across the western world: "Discovery Day" in the Bahamas, "Día de las Americas" in Uruguay, "Día de la Hispanidad" in Europe and "Día de la Raza" in Latin American countries.
Columbus's burial location is unknown. He was buried and re-buried around the world several times, including brief stints in Spain and Haiti.
In 1905, Colorado was the first state to recognize Columbus Day as an official holiday.
San Francisco claims the nation's oldest continuously existing celebration with the Italian-American community's annual Columbus Day Parade, which was established by Nicola Larco in 1868,

 

while New York City boasts the largest.
Columbus Day Appliance Savings
If you are planning to replace and purchase new kitchen appliances, Home-Tech is the place to buy them. Right now, we have several  rebates on LG appliances, built in cooking appliance combos. There are three different combinations for this rebate: the induction combo, double wall oven combo and the single wall oven combo.
A rebate of up to $400 is available on the induction combo, consisting of an induction cooktop and a double wall oven. The double wall oven combination rebate is worth $300  with the purchase of a gas or radiant cooktop and double wall oven. The single wall oven combo, with a value of $200, can be redeemed with the purchase of a gas or radiant cooktop and a single wall oven. The rebates are on a pre-paid VISA card.
In 2012 You Did Dare to Save Money on a Brand New Frigidaire
Right now seems like the perfect time to save money on new appliances, doesn't it? Have you been waiting on purchasing that new oven or range? The time is now and the brand is Frigidaire. Receive up to a $450 Rebate with purchase of 2 or more qualifying Frigidaire Kitchen Appliances. You can receive up to a $75 pre-paid VISA card on the purchase of a new range or oven from Frigidaire's Gallery line.  And,  you can receive up to a $50 Visa Prepaid card with purchase of qualifying Frigidaire Freezers .Come into our showrooms and try before you buy.
Rebates Galore on Appliances
Columbus Day appliance savings may not be the most exciting thing going on during your 3-day weekend, but Home-Tech has you covered when it comes to new appliances. If you are looking for the best kitchen packages with the latest appliances, we have the deals you are looking for. Stop in our showrooms or shop our online appliance store.  Have appliances that are in need of repair, yes, we do that too! Call to schedule service now at 800-800-8356.