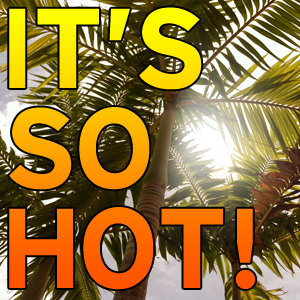 One thing we rarely hear is, "I would like for this room to be warmer than all the others in my home." When people purchase a new air conditioning system from Home-Tech, they want EVEN cooling and heating throughout their home. Have you ever wondered how to keep all the rooms in your home equally cool? Well, it's a process called Air Conditioning Balancing.
Air Conditioning Balancing to Get the Right Air Flow
Air conditioning balancing is the process of testing and adjusting your air conditioning system to deliver the proper amount of air to each room in your home. Air balancing hoods are used to measure the amount of air coming from each grille. A balanced air conditioning system runs more efficiently than an unbalanced system. This is why Home-Tech takes balancing your air flow very seriously, especially during your initial system installation. We aim to provide an installation with an end result of rooms at the same temperatures. Cleaner air, better humidity control and energy efficiency is always our goal.
Home-Tech's installers have the tools to address your home comfort issues. We will offer solutions such as programmable thermostats, humidifiers, air cleaners and variable-speed and two-stage technology to further increase the comfort of your home. Our installers will go above and beyond to ensure your satisfaction with your new system.
What to Expect
When Home-Tech performs your air conditioning installation, we also:
Provide an energy audit
Handle all of the local permitting process
Ensure you receive ALL of the utility, FP & L and manufacturers' rebates on your new air conditioning system
Send the best, NATE certified specialists in the business to your home
Respect your time and home and clean up when we are completed
Spend the necessary time with you to explain your new air conditioning system and thermostat
Air Conditioning Service That Works
You can trust your home to Home-Tech. We offer a fast, no obligation, free estimate and survey. Want to know more? Check out our air conditioning installation video. Schedule an appointment with one of our Comfort Specialists at (888) 851-7771 ext 5 or schedule online.