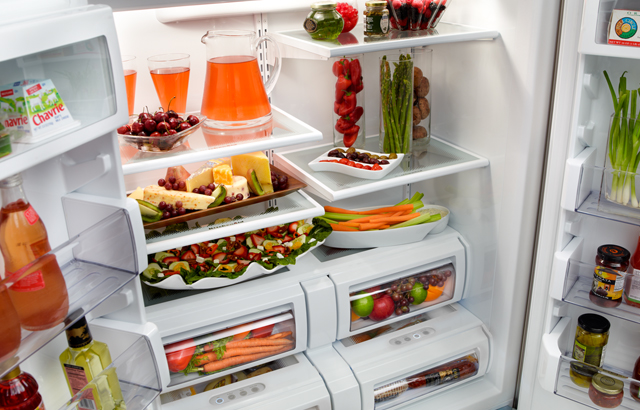 Face it. Holding onto to leftovers for too long is something we are all guilty of one time or another. At times, we shove foods into the far back of the refrigerator, hoping we will find it again later in the week. But instead, it goes bad and we find it after it has far surpassed its prime.
All of us at Home-Tech understand the natural inclination to hold onto the foods we have prepared and wish to enjoy again.  Refrigeration and food storage best practices will ensure enjoyment of your leftovers and decrease the likeliness of food spoilage.
How Many Days will Leftovers Last?
Meats, cooked seafood, vegetables, pizza, soups, and casseroles should be eaten within three to four days.
Potatoes or pasta salads should be eaten within three to five days.
Rice, pasta, and hard-cooked eggs should be eaten within seven days.
For desserts: Cream pies and fruit pies should be eaten within three to four days; cake and cheesecake should stay safe for up to seven days. Note: Desserts should be refrigerated.
The Ultimate Refrigerator for Leftovers
Check out LG's Large-Capacity Refrigerators. This fridge is not only huge, but it is really convenient. Its layout and design make it easy to store leftovers while keeping your other foods fresh.If its shelf space you are looking for, then look no further. This refrigerator has the most shelf space, thanks to the ultra slim SpacePlus Ice System.
Door-in-Door Easy Access
Most Shelf Space*
SpacePlus Ice System
Helps Keep Food Fresh with Smart Cooling Plus
ENERGY STAR® Qualified Refrigerator
Easy Access to the Freezer with the Smart Pull Handle.
3-Tier Organization™ Freezer
Cleaner, Fresher Air from the Fresh Air Filter.
Tall Ice & Water Dispensing System can accommodate just about any size container.
4-Compartment Crisper System
No Questions Leftover with Home-Tech
Have appliance questions or want to know about this refrigerator? Home-Tech's appliance experts are here to help you. We can answer your simply or more complex appliance inquiries, all you have to do is ask. Call us today at 800-800-8356 to speak with our appliance experts directly, or stop into one of our Member Appliance Centers to shop our a for appliances. Like to shop online? No problem! Check out our inventory in our Online Appliance Store.