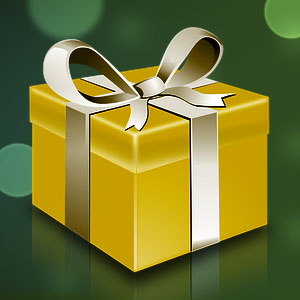 Happy Holidays from your faithful, yet exhausted, Home-Tech blogger. If you're like me, and wondering what on earth to get your family members, I think I may have a solution. I know I'm biased, but gifting Home-Tech's gold service agreements may be the answer to your Yuletide worries. I can't help but reminisce, however, on the good old days of shopping.
A Walk Down Memory Lane
I'm quite sure that there was a time when holiday shopping was more of a joy. Remember the days when your mother would take you shopping for your father? It was almost always socks (I mean, what else could your allowance afford?). Or your Dad took you shopping for your Mom? My softy of a father would almost always throw in some extra money so I could afford to buy my mom some Jean Nate powder at Sears – remember? It came with that pretty yellow satin powder puff?
Shopping was more fun then, in fact, my parents even dressed me up to go to the mall. These days, people where the pajama pants to the mall; it's just not the same.
The Gift You HAD To Find
When my son was little, I enjoyed Christmas shopping bunches; mostly because it was challenging. There was always that major, coveted gift every year that EVERY kid had to have and we parents ran around frantically searching for one all over town. Remember Teddy Ruxpin, the talking bear? Cabbage Patch Kids? Beanie Babies? Care Bears? Power Rangers? Pokemon Cards? And the Holy Grail of illusive holiday toys: Tickle Me Elmo?
I was determined – I'd search every single store all over Southwest Florida until I found EXACTLY what my son wanted (this is one benefit to having an only child) and I'll never forget the Christmas Eve, after midnight, in the 24-hour Wal-Mart when I finally scored a Furby to put under the Christmas tree. I remember very little about the Furby (which was NOT cheap), except that it was fuzzy, it lit up, and was it was LOUD – so very loud.
Shopping Made Easy at Home-Tech
These days, shopping has become even more complicated. I've got to figure out a better gift for my Dad than socks, and yet, I still buy him a pair every year. For my husband, it's usually cologne and boxer shorts, my sister and brother-in-law typically get something for their home – a pretty candle or some wine glasses. So, there I am – running from Target to Old Navy to Home Goods and back again several times during the weeks before Christmas when what I really should be doing is enjoying a glass of bubbly while watching, "Love Actually" and admiring the lights on our Christmas tree.
I always think to myself, "what if this didn't have to be so hard?" What if I could just know exactly what to get?
Holiday shopping shouldn't be stressful, and neither should the holidays, or, in fact, the upcoming year. So, if you really care about someone, ditch the list, and give them the gift that gives all year round and takes the stress out of home ownership – a Silver or Gold Service Agreements from Home-Tech. We're talking repairs on air conditioning, major appliances, a plumbing and/or electrical option, and one of each is covered: dishwasher, refrigerator, washer, dryer, and lots more. To find out how awesome our Service Agreements are, you don't even have to get in the car, just call 800-800-8356 to learn more – no traffic, no lines, no stress.
And your recipient will love a Service Agreement more than any pair of socks – or even a Furby.