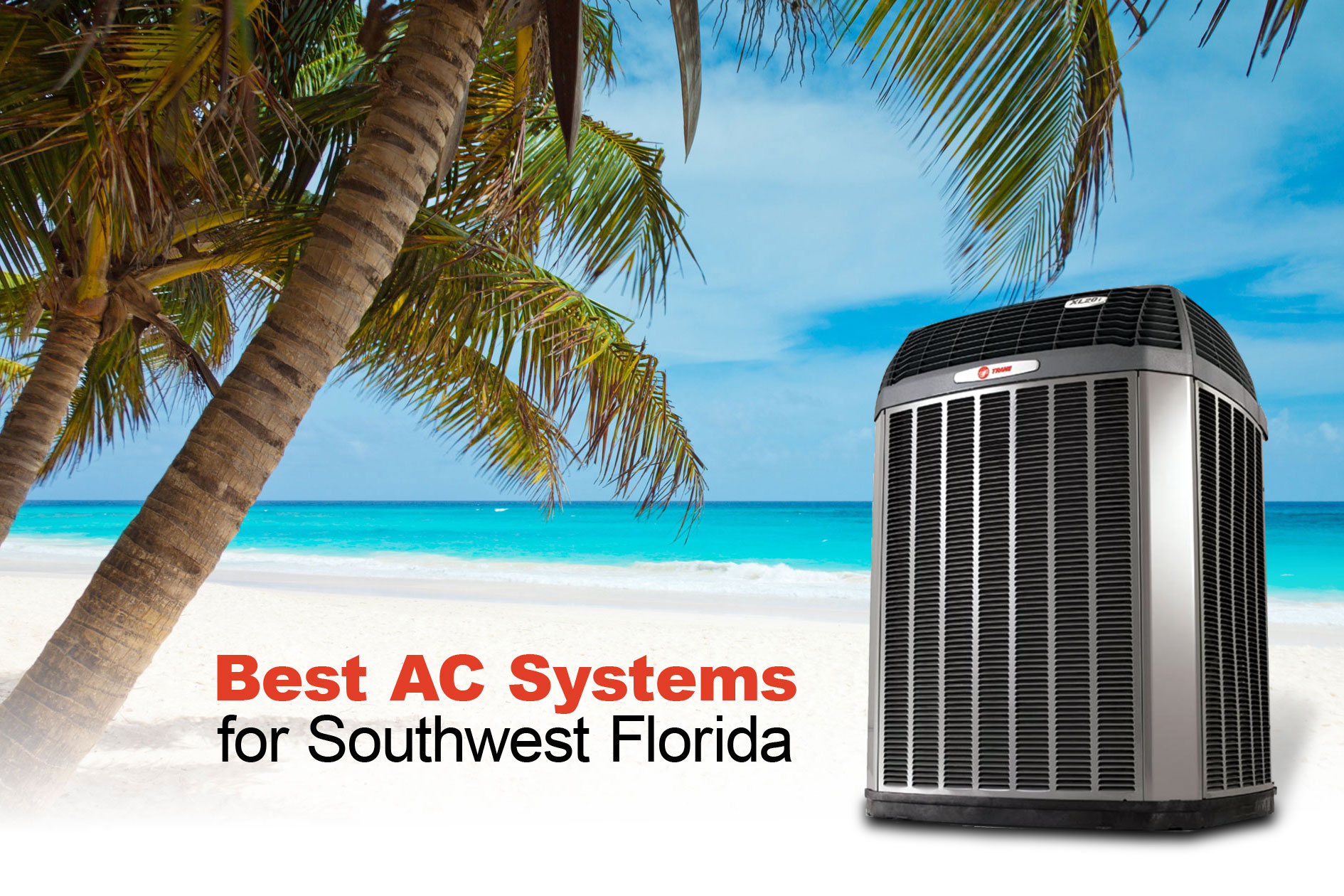 We're into the hottest time of the year in Southwest Florida. Home-Tech, the leader in air conditioning installation, service, and Service Agreements in Southwest Florida, is here to help our customers find the best AC systems. It's never easy when researching a significant purchase, like an air conditioning system. It's hard to know what you are getting.
While there are many options and brands to choose from, a few systems stand out. Home-Tech's air conditioning experts have researched for you. You can trust our selections, as our criteria for selecting the best AC systems are based on price, performance, warranty, and durability. We offer a free evaluation of your home. Just fill out the Free System Evaluation form and submit it. One of our technical representatives will set up a visit with you.
The Best Air Conditioners for Southwest Florida
Home-Tech has been installing air conditioning systems since 1981. Thanks to our many years of experience, we know which brands and systems to recommend. We want our Members' homes to be cool and comfortable! The following are the highest-quality air conditioning systems we proudly sell.
 
1. Trane
Home-Tech is the #1 Trane Dealer in AC installation in all of South Florida and the winner of the coveted SOAR award. We feel Trane systems are at the top of the line. Trane builds its compressors and Spine Fin coils for ultimate efficiency and reliability.
Their HVAC units also have a distinctive, sleek design. By far we feel these are the best quality air conditioners for durability and efficiency in our South Florida heat. With all of that power, Trane air conditioners have the lowest sound rating. There are 9 models of Trane air conditioners to choose from single-stage to variable capacity, so it's easy for one of our Indoor Comfort Specialists to find the best fit for your home.
Trane XV20 TruComfort™ Variable Speed Air Conditioner
We routinely recommended this air conditioner for its efficiency. Stay cool even on the hottest days with one of the industry's most efficient systems with ratings up to 22 SEER. The Trane TruComfort™ systems give you precise comfort by running at the exact speed needed to keep your home comfortable. This allows the compressor, outdoor fan, and indoor fan to vary operating speed and BTU as the temperature outside changes, slowing down or speeding up gradually in as little as one-tenth of 1% increments to keep comfort within 1/2° of the thermostat setting.
Get a FREE evaluation for a new AC system today!
With a new A/C system you can lower your utility bills, save energy, reduce hot and cold spots, and improve your indoor air quality. And if you need air conditioning duct installation or modifications, we specialize in that as well.
---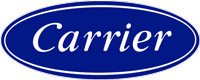 2. Carrier
Since Carrier was founded in Florida (in 1912), you know you are getting an AC system that can withstand our South Florida heat. With a reputation for reliability, Carrier offers a diverse selection of high-quality systems. They require installers to be certified by the company, guaranteeing proper installation of your investment. Carrier has recognized Home-Tech as a distinguished dealer in the area based on our company culture, the way we go to market, and the quality of our installations. Carrier has selected us because of the extensive training of our technicians and the positive reputation we maintain in the communities we serve.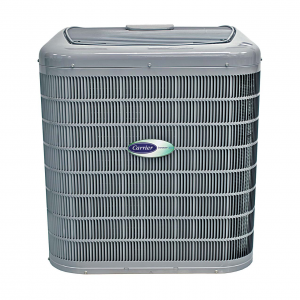 Carrier Infinity 21 Air Conditioner with Puron Refrigerant
This model is the most efficient air conditioner Carrier makes. With up to 19 SEER cooling efficiency, the two-stage compressor cools when needed but allows it to function mostly in low-stage. This is where you get the highest efficiency and the best dehumidification due to longer run times. Plus it allows it to run quieter.
Get a FREE evaluation for a new AC system today!
We also offer solutions like programmable thermostats, humidifiers, and air cleaners. Feel comfortable that you are dealing with professionals. Home-Tech has an A+ BBB rating. Read our BBB reviews and our Google reviews.
---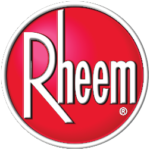 3. Rheem
Rheem specializes in dependable, quiet, and efficient systems that make your home comfortable at an affordable price. They offer air conditioners in a range of sizes, models, and prices giving buyers options to suit their needs AND budget.
Rheem Prestige Series: Variable Speed (RA20)
The Prestige Series Variable Speed model is an energy-efficient unit that can last for years with routine maintenance. Features include a powder coat paint system, PlusOne Expanded Valve Space with up to 20 SEER efficiency ratings, modern cabinet aesthetics, and rust-resistant screws.
Get a FREE evaluation for a new AC system today!
---
Southwest Florida's Experts on the Best AC Systems
Have questions about the right air conditioning system for your home? While this list is an excellent start, every home is different. Make sure you research the system you may purchase, and double-check that the AC company you hire is NATE certified, like Home-Tech. A new air conditioning system is no good unless it is properly installed, balanced, and is the proper SEER for the size of your home. Don't just call anyone, call Home-Tech's AC Hotline number to learn about our air conditioning options at (888) 851-7771.