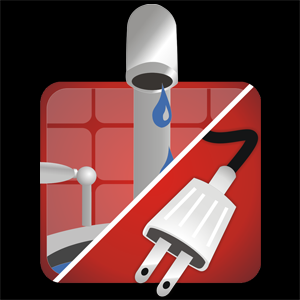 We've all had that bad feeling when you flush your toilet and nothing happens. Or worse, something crazy happens. We've all lain awake at night listening to the steady drip, drip, drip of a faucet somewhere in the house. Or we've heard someone else flush a toilet and the water keeps running and running. You shouldn't be losing sleep or have to jiggle a handle or worse yet get a plunger to take care of a plumbing problem. Say NO MORE to worrying about minor plumbing repairs! You have access to Home-Tech and a crew of great plumbers and electricians who are available to make repairs just like your appliance and AC technicians do.
Many Service Agreement customers have added the Plumbing and Electrical Option which further extends the Service Agreement to cover minor plumbing and electrical repairs.  This is very handy as there is nothing quite like the inconvenience of a toilet not operating correctly.
Here are some details of this valuable coverage.
Plumbing Coverage:
Water heater replacement
Pressure relief valve replacement
Includes 2 bathrooms
Common faucet repairs
Common toilet repairs
Leak/Drain repairs
Drain Cleaning
Electrical Coverage:
Circuit breaker replacement
Switch, receptacle and GFI repairs
Accessible short circuit repairs
Equipment disconnects
Doorbell components
Annual main panel and GFI inspection
Happy Customers with Plumbing Repairs
"I had a service call on the 2 toilets in my condo yesterday. I am pleased to report my service technician-Bob Miller, was prompt for the service call, quickly to assess the problems, execute the necessary repairs all in  professional and courteous manner. Bob is a credit to your staff and should be commended for his fine service. Thank you!"
-E. Furdak
"Milton #373  came to our house today for a toilet repair – he was on time, efficient and really courteous.  He did a good job as he has done on past visits."
-R. Wagner