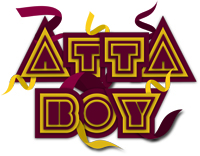 It's Valentine's Day week and the love is pouring in for the Home-Tech technicians. Today's blog post is all about Brian. Our
Service Agreement
customers love just making one call and having professional technicians like Brian show up who can repair any of the major equipment in their homes. The convenience cannot be matched.  You deserve this kind of service experience.  Maybe it's time for you to
buy a Service Agreement
? If you would like to share about a Home-Tech technician who helped you, we'd love to hear about it.  
Go to our Facebook page to give us a review!
Friendly, Respectable and Efficient
This morning I was graciously greeted by Brian & Joey.  These 2 technicians were the most friendly, respectable and efficient staff I could ask for.  Being a business owner myself, having excellent customer service is what drives your company and I was very impressed by both.  Both of these technicians receive atta boys!!  Thanks Home-Tech, continue the superb service I received today.
C. Donato
Washing Machine Repair
Hello,
Thank you so very much for sending Brian to my home today to repair the washing machine. He was so kind and polite and it only took an hour instead of the allotted two hours. Thank you for having such nice and polite employees. Happy New Year!
G. Snyder-Falkinham
Left Everything Neat and Orderly
Brian was a very efficient and knowledgeable technician.  He tackled the problem with great expertise, corrected it and left everything neat and orderly. Furthermore, he was  very pleasant and a great representative for your company.  If we ever have another problem, we would be happy to have Brian return.
C. Pepper
Professional, Competent and Friendly Air Conditioning Service
This is an appreciation for good service by Brian S and Chris today. Both Brian and Chris were very effective in solving our air conditioning service issue. They are professional, competent and friendly. I am very satisfied with Home-Tech's service and with the products they sell and install.
J. Hoel, Ft. Myers, FL