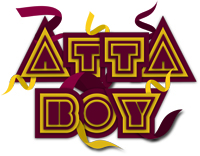 There are certain of our customers who are only in SW Florida for a very short visit and during that time besides having fun and enjoying the beautiful weather, they have lots to get done taking care of their Florida properties. Home-Tech is the perfect company to handle air conditioning service, dishwasher repair and other appliance repairs as well. The reviews below are about Kevin. If you have had service from a Home-Tech technician and would like to give a shout out you can do so on our Facebook page or review us on Google.
Service on Air Conditioning, Dryer & Dishwasher Repair
Hello,
My husband and I were in Naples and had 3 service appointments for the short time we were there.  On Thursday we had our air conditioning unit service by Kevin. He was friendly and efficient as was the other gentleman that serviced our dryer and dishwasher. Just wanted to say how pleased we are with your company.
D. Lupu
A Great Tech
Very professional, well informed . . .  a great service tech.
R. Kennedy
Bonita Spring, FL
You Have a Star with Kevin
On Friday we had a leak in an air conditioning pipe and Kevin was sent to our home to check it out.  In all my years working with different technicians I have never met a technician who is as knowledgeable, efficient, helpful, caring and sincere as Kevin.  Kevin fixed the problem in seconds. If all trade personal were as competent as Kevin then we would not have the problems we have today.  You have a star with Kevin, I hope if I have any other problems I get Kevin sent to our home to repair them.
Thank you,
M. Lieberman