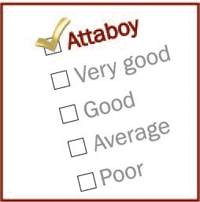 Home-Tech has been providing Bonita Springs air conditioner service since 1981.  And that's not all . . . customers are loving it!  Read some Bonita Springs customer reviews below about Dan and his great service and attitude.  Way to go, Dan. Attaboy!
Great Job, Done Professionally
Dust had been accumulating in the condo for some time and last week, I noticed a frame on the thermostat which indicated  the filter was not working. It is for health reasons I have this special a/c, which you  all advised me to purchase and install 3 years ago.
Your serviceman Dan #083 appeared before the day was out and the filter was replaced the next day and working great. He gets kudos from me; great job done on my air conditioner, professionally, courteously and he was very caring.
Thanks again Dan for the excellent job.
P. Smith, Bonita Springs FL
Outstanding Job
Your technician DAN serviced my home Air Conditioner today.  He did an outstanding job.  He was polite at all times and explained each part of his service. He is a credit to your company.
D. Barton
Bonita Springs
Customer Oriented
Dan did an excellent job servicing our air conditioner.  He is a very friendly and customer orientated technician.
Attaboy, Dan.
J Lukert