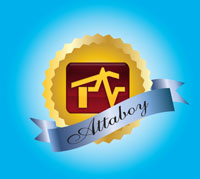 Bonita Springs residents have been enjoying service from Home-Tech's air conditioning technicians since 1981. Whether they have needed an air conditioning repair or ac maintenance or a clean and check, we have been there for them.  The reviews pour in every day.  Here are a few for Matthew.  Attaboy, Matthew for being a Bonita Springs air conditioning service star!  If you would like to give us a review please check out our Google+ page.  We really appreciate the feedback!
5 out of 5 Stars
Matthew serviced my AC/Heating system.  It was a pleasure to have him here.  He not only provided service but gave me a couple of tips for setting them when I am out of town and suggested filters that I could use instead of the reusable one he provided.  I would give him a 5 out of 5 stars.
A. Camaiani, Bonita Springs
Professional Air Conditioning Service
We had the pleasure of meeting Matt and his associate this morning as they did the service on our air conditioning system.  The were very polite, professional and personable.  The service was done quietly, quickly and I am confident in their work. Everyone from Home Tech who has ever come to our home for service was polite and professional.  I would recommend Home Tech to any one who is looking for reliable and honest repair work.
Sincerely,
T. Tunney
Kudos
Kudos to Matthew who inspected and cleaned our air conditioning system this morning.  We have had this work done by Home-Tech in the past, but never more thoroughly than today's effort by Matthew.  He is not only competent and thorough, but professional and very capable of establishing rapport with the customer.  I hope that he is with Home-Tech for a long time.
Thank you!
S. Scheff,  Bonita Springs
Friendly and Great Personality
We had Matthew  here for a repair on our air conditioner.  He was very friendly with a great personality.  He performed his tasks efficiently and our air is now working perfectly.  Thank you for the great service call.
N. Kowalczyk
Fort Myers, Fl 33908