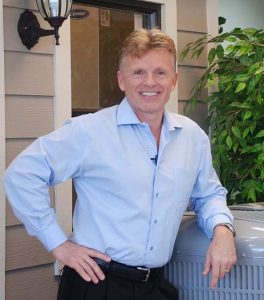 We at Home-Tech are thrilled to spread the news that we're one of three nominated finalists for the prestigious Uncommon Friends Award! The winner will be announced at a glittering gala at Harborside Event Center on March 26th. Home-Tech Founder and CEO, Steve Marino says, "We're absolutely honored to be one of the finalists. We pride ourselves in our commitment not only to the customer, but to the community as a whole.  I believe if we are awarded this honor it will be partly because of our mission statement and the way we fulfill it every day. "
High Recognition For Ethical Business Practice
According to the Uncommon Friends Foundation, the award is presented in recognition of the critical importance of ethical leadership in today's businesses and will be presented to the business that exemplifies the highest standards of ethical behavior.
Giving Back
For more than a decade, Home-Tech has given back to a variety of Southwest Florida non-profit organizations. Sponsorships include Golisano Children's Hospital of SW Florida, The American Heart Association, The Eden Autism House, PACE Center for Girls, Partners in Breast Cancer Care, and many more. Home-Tech serves the 5 counties in Southwest Florida with locations in Fort Myers, Sarasota, and Naples.
"Home-Tech is an employee-owned company," says Marino. "Because our employees are owners, there is a high standard of ethical behavior and accountability to our customers and the communities in which they live." A spirit of adventure, a sense of purpose, and a commitment to positive values and unending personal growth are the building blocks of the Uncommon Friends Foundation Inc.
If You Go
Tables and individual tickets are available, as well as sponsorships. Tables of eight are available for $750; individual tickets are $100.
For information, call 337-9503 or visit uncommonfriends.org.