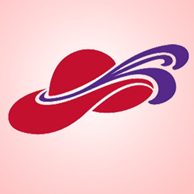 This past week, we celebrated Red Hat Society Day, when thousands of Red Hat Ladies around Southwest Florida did what they do best – they dressed up in red and purple with some feathers and some sparkles thrown in – and got together for lunch, the theatre, shopping and more. And Red Hat ladies don't relegate these outings for just one day a year, they have fun every chance they get. We can all learn a lesson from our lovely friends in the Red Hat Society. Life is far too short to fret about appliance repair or air conditioning repair needs when you could be out having fun. That's why we here at Home-Tech are so thrilled to offer options when it comes to our Service Agreements. Your air conditioning and every major appliance in your home can be covered and you can enjoy the peace of mind knowing it.
All That Glitters is GOLD and SILVER
Our Home-Tech GOLD ($379 – $499, plus tax, per year) gives you unlimited service calls, including clean and check – plus parts and labor, and is designed to help you with a worry-free lifestyle. Or check out Home-Tech SILVER  ($99 – $199, plus tax, per year). That means all parts and labor are included (customer is responsible for service call fees). Our Service Agreement Department can help you with the various options within both levels of Service Agreements, so come stop by and say hi (red hat is optional) and let them explain the details or just give us a call today.
So, gather your girlfriends, raise a glass, and let Home-Tech handle your appliance and air conditioning repairs.