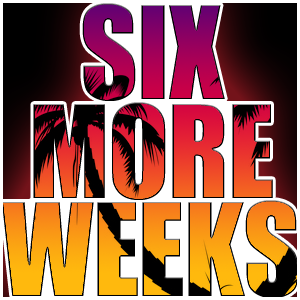 If you grew up in the North East or the Midwest, you probably remember when Groundhog Day really was a big deal. In the dead cold of winter, that fat, furry rodent could change your whole outlook on the next six weeks of weather depending on whether he saw his shadow or not. Which if you think about it, is kind of nuts – Punxsutawney Phil the groundhog doesn't have a meteorology degree, or any computer models, and yet he gives us hope — or dashes our hopes. And today he dashed them – IF you live in a region where there's actually a winter. Happily, here in Southwest Florida, we do not. So happy Groundhog Day 2017!
 Groundhog Day Decides Six More Weeks
Phil the furry rodent seeing his shadow means only good news to Southwest Floridians – our air-conditioners can continue their long winter's rest, while the arrival of our power bills brings us joy instead of causing us to tear our hair out. And the best part? We get to leave our windows and glass sliders open, allowing fresh Florida air into rooms where only ceiling fans are needed to regulate temperature, and if it's slightly chilly, we pull a blanket over our shoulders rather than cranking up the heater. When Phil sees that shadow, it only means six more weeks of fabulous Florida weather – AND the perfect opportunity to have Home-Tech come out to check and maintain your air-conditioning unit.
This weather won't last forever, the long summer months are inevitably on their way and preparedness is the key to not being stuck in a hot, humid house with a broken air-conditioner in August. Let us check your filter, fluids, and ducts – it's the perfect time of year for it. Call Home-Tech today at 800-800-8356 and ask about an A/C Clean and Check.
And let's hope that groundhog was right – at least for our sake. For your northern friends and relatives, you may want to prepare your guest room.