It's not often that you can watch your CEO performing a death defying feat and on a Friday the 13th to boot. But that's exactly what happened in Naples last week. Steve Marino, President and CEO of Home-Tech hung over the edge from the roof of the Naples Grand for a full minute and then began his descent, rapelling down, carefully at first and then James Bond style as he got the hang of it. All of this was done in order to raise funds to help with the life skills & education of our youth through Junior Achievement of Southwest Florida. The Over the Edge event continued on into Saturday the 14th with many participants enjoying their precarious descent and the cheers of the crowd below.
Many Sacrifices of Time, Talent and Energy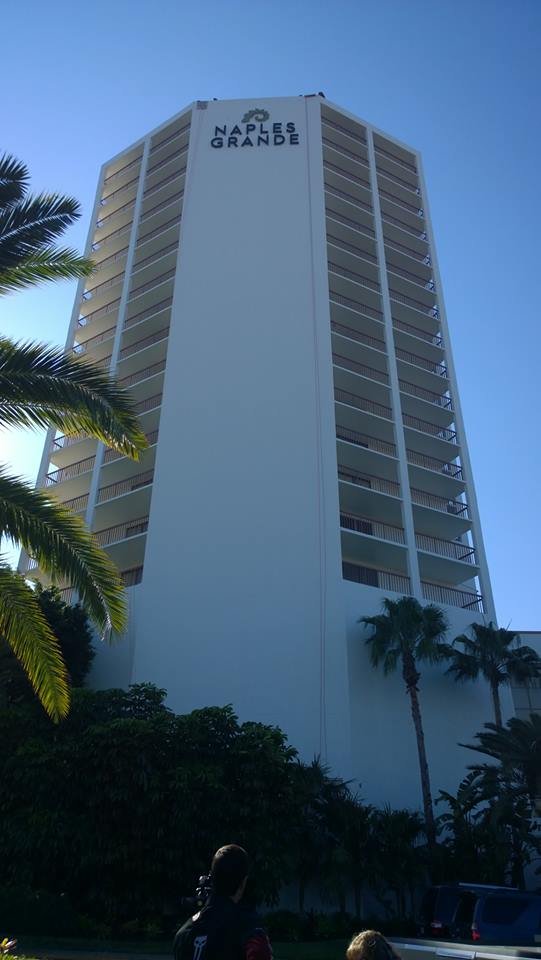 Home-Tech employee owners feel very motivated to support local causes and charities in our communities that we service. We are thankful to the residents of SW Florida for using our air conditioning and appliance repair services since 1981 and feel compelled to give back. Home-Tech just recently began work on it's 18th home construction project for Habitat for Humanity, is hosting the Duck Slap Party in Bradenton for the Pace Center for Girls Duck Race which is rapidly approaching, and has many more charitable events and giving lined out for the rest of 2015 to provide support in many different ways.
Much time, effort, sweat and great care is given by Home-Tech employees in order to provide service beyond the walls of Home-Tech. We hope to see you at many of these events.