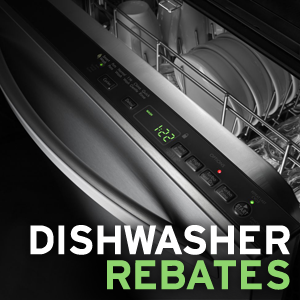 If you're a fan of the popular TV series "Mad Men", you probably noticed that in the final episode of the series this past Sunday night, there was a scene that captured one of the main characters, 15-year old Sally Draper, standing at the kitchen sink, painstakingly doing the dishes. Keep in mind, the show was set in 1970 – before it was commonplace for homes to come with built-in dishwashers. It seems that there is actually a day dedicated to this chore – "Do Dirty Dishes Day" – okay, but not without an automatic dishwasher from Home-Tech.
Those Were (Not) The Days
If you're over the age of 50 or so, you can certainly recall having to stand on a step stool in order to reach the sink, filling it with sudsy water, and scrubbing each individual glass, plate, pot, pan, fork, knife, and spoon – usually with a brother or sister on rinsing and towel drying duty, while a taller family member put all the dishes away. I don't think any of us considered doing dishes a favorite chore. Especially when the water started to cool down, the suds dissipated, and bits of food rose to the surface (gross). All those kids in a dish-duty assembly line may have looked like a happy team, but trust me – they were not. It was just the last chore before we got to sit down in front of the TV. To say some of us may have rushed through the job to be able to turn on "The Carol Burnett Show" is putting it mildly. And inevitably, there was that one pot that still had a bit of burnt spaghetti sauce left on the bottom that would have to soak for several days. The only good news about washing dishes, was that allegedly, according to the ad pros on Madison Avenue, Palmolive dish soap would make your hands softer ("You're soaking in it!) – yeah, right.
Welcome To The Dishwashers of The Millennium
Thankfully, dishwater hands, kids' dish assembly lines, and sinks full of soaking pots and pans, ended later in the 70's when dishwashers became more common, not just in wealthy homes, but in almost all homes. And these days, Home-Tech offers state-of-the-art millennium style dishwashers that are not only practically silent, but almost invisible, as they integrate smoothly into the rest of your kitchen. And best of all, we have dishwasher rebates to offer!
Wonderful Whirlpool
We love Whirlpool, and we're currently offering a rebate on their Compact Tall Tub Dishwasher (model #WDF518SAAB) in black, white, or monochromatic stainless steel. It's perfect if you have space issues in your kitchen, yet want an appliance that does a big job. Plus, it boasts the Quiet Partner Sound 1 package – between its convenient size and barely-there noise level, this dishwasher never disappoints.
Gee, G.E., You're Great
We're also offering a rebate on our G.E. 18" Spacemaker Built-In Dishwasher (Model # GSM1800FBB) in black or white, with strong racks designed for your biggest and dirtiest dish loads. The full-length flat door looks great with your existing cabinetry and adds elegance.
The Beauty of Bosch
The rebates continue with the innovative Bosch 24" Recessed Handle Special Application Dishwasher in sleek black (model # SGE63E06UC). With four wash cycles, a sanitizing option, and the distinction of being the quietest dishwasher in its class, this appliance will not only make life easier – it will make your kitchen more beautiful.
There are plenty of reasons to be nostalgic about the 70's – Donny Osmond, Earth Shoes, and of course, "The Carol Burnett Show" – but washing dishes was never one of them – softer hands or not.