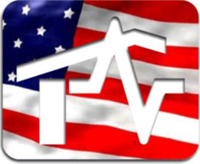 Here at Home-Tech, we want to wish you a sparkling Independence Day – and while we're all about you being independent, we want you to know that if something starts sparking that's not supposed to — say an appliance — you can depend on us to make sure your Fourth of July is a festive and fabulous one. That's right – we offer emergency Independence Day appliance repair service. And we are open on every major holiday!
Call Home-Tech First for Independence Day Appliance Repair
Just in case you go to slip that amazing apple pie into the oven and it won't turn on, Home-Tech has you covered. Want to wash your favorite red, white, and blue shirt (the lucky one you wear once a year when you set off fireworks in the backyard?), and your washer makes grumbling noises? Home-Tech has you covered. Got an outdoor living area filled with hungry family members and friends, but when you turn on the cook top for the best Fourth of July cook-out ever and it doesn't heat up? Home-Tech has you covered. Settling in at home after the fireworks display is over and you realize the air conditioner is dead? Home-Tech has you covered with Independence Day appliance repair. Just like Mom, Apple Pie, and Uncle Sam – we're dedicated to you everyday – including the Fourth of July.
Festive Fourth Fireworks and More
Southwest Florida is celebrating the Fourth in style this year and we want to make sure you know about a few of our favorite fun, patriotic, local happenings:
Fort Myers – Freedom Fest in downtown Fort Myers, a river district block party with four stages of live music and entertainment, plus a kids zone with a bounce house and slip-n-slide. The party starts at noon – fireworks over the river at 9:30 pm.
Cape Coral – Red, White, and Boom in downtown Cape Coral. The Cape Coral Bridge closes at 4:30 for the fun to begin, which includes live bands, kids activities, food, drink, and more. At 9:30, fireworks are synchronized to live music.
Collier County – Star Spangled Bonita in Riverside Park happens all day long from 7 am until the fireworks display at 9:30 pm. A 5-K gets the day started, then there are bed races, bounce houses, and bands.
Bradenton/Sarasota – The Siesta Key Fourth of July Fireworks are not to be missed. One of the largest displays in the state, it starts at 9 and is free, but VIP packages are available for those who want to spring for a catered dinner and a preferred viewing area.
From our Home-Tech family to you and your family – Happy Fourth of July – let freedom ring, and if you need anything, give our Service Hotline a ring, 800-433-9740.