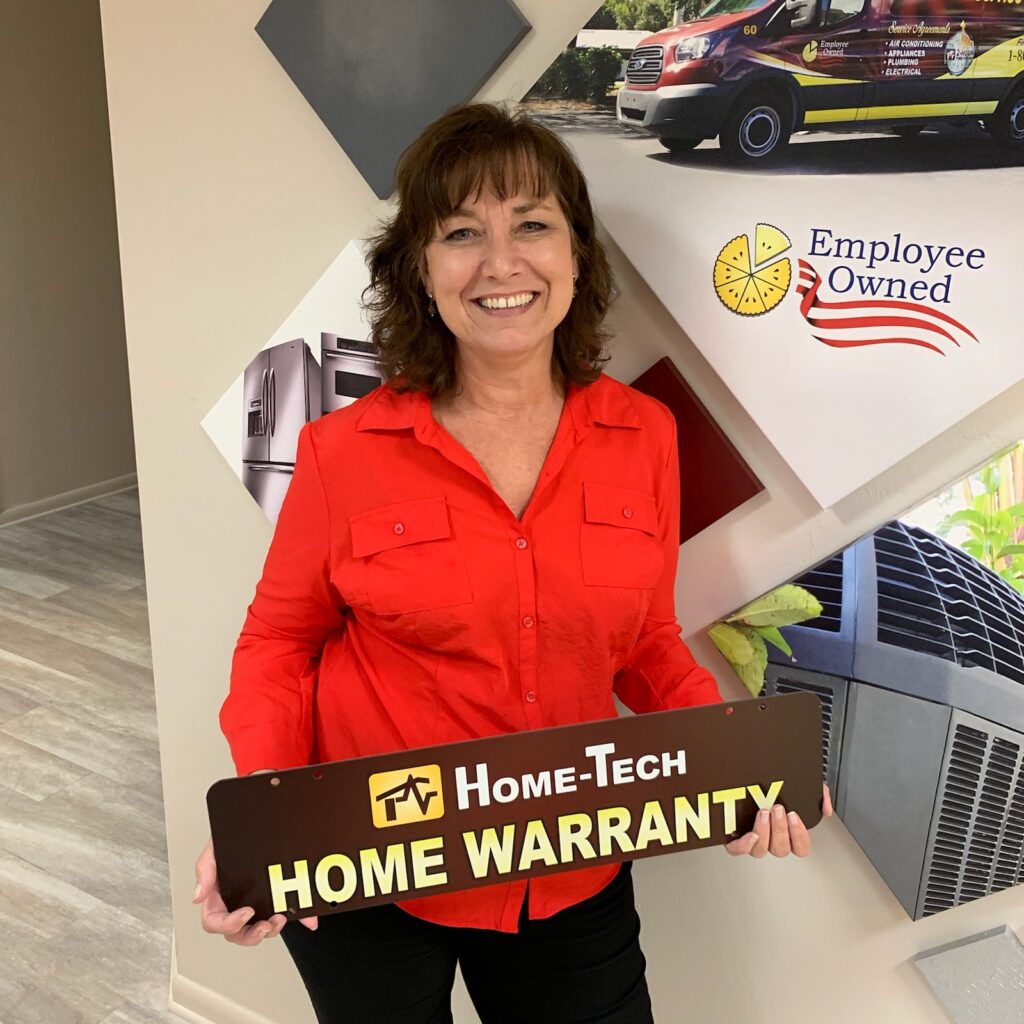 Meet Donna Raynor, Home-Tech's Employee Owner and Service Agreement Warranty expert since 2015.
She is Home-Tech's representative for all of Collier and Lee County, working with new customers and helping the Realtors from Fort Myers to Marco Island.
Donna loves her job and is passionate about the Service Agreement Warranty. You can hear the enthusiasm in her voice just talking with her on the phone.
"What can I say? My job is fun," she says. "Our Service Agreements are so great that they pretty much sell themselves!"
Donna Raynor, A Gifted Teacher
Formally a Lee County school teacher, Donna's originally from Greenwich, Connecticut. She
had been visiting the Naples area since 1988 when her in-laws moved back from Long Island,
NY. She and her family felt it was time to move from Connecticut to SWFL where most of her
family already lived. She moved with her husband and 2 sons in 2003 to the "newly developed" Estero area.
---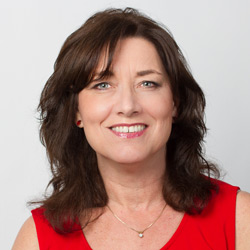 "I wanted to work for a company that not only wanted to earn your business but do everything to keep your business."
---
"My husband always told me that I should get into sales – that I would be a natural," she says. "I'm not a pushy salesperson and I have to believe in what I am selling. As a Service Agreement member since I started with Home-Tech in 2015, it's so easy to explain the many benefits of owning this coverage! Once the customer understands how convenient and easy it is to contact Home-Tech for repairs of their AC system or Appliance any day of the year, they are thrilled that they don't have to worry about expensive repairs!"
For the realtor, the Service Agreement provides Peace of Mind for the buyer and less stress for the Seller – it's a game changer.
Gold or Silver? Just Ask Donna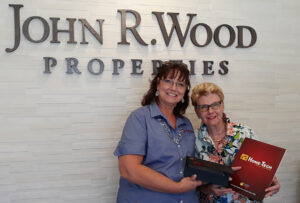 As a Service Agreement Expert, Donna is able to break it down for folks and explain the value in
having peace of mind for those unexpected – expensive repairs.
"Most homeowners are very warranty savvy – they know the value," says Donna. "Others need to know more. They think, 'Well, we'll just wait and see if a major appliance or AC breaks down' – BUT it's not IF, it's a WHEN this will happen."
She has the knowledge and training to help the homeowners figure out which Service Agreement is best for them. "Every home is different – that's why I like to get to know the homeowner and help them make the right choice for their needs," she says. "It can be very satisfying, knowing that you're helping people and know that you are providing them with protection for the future".
Multi-Talented and Marvelous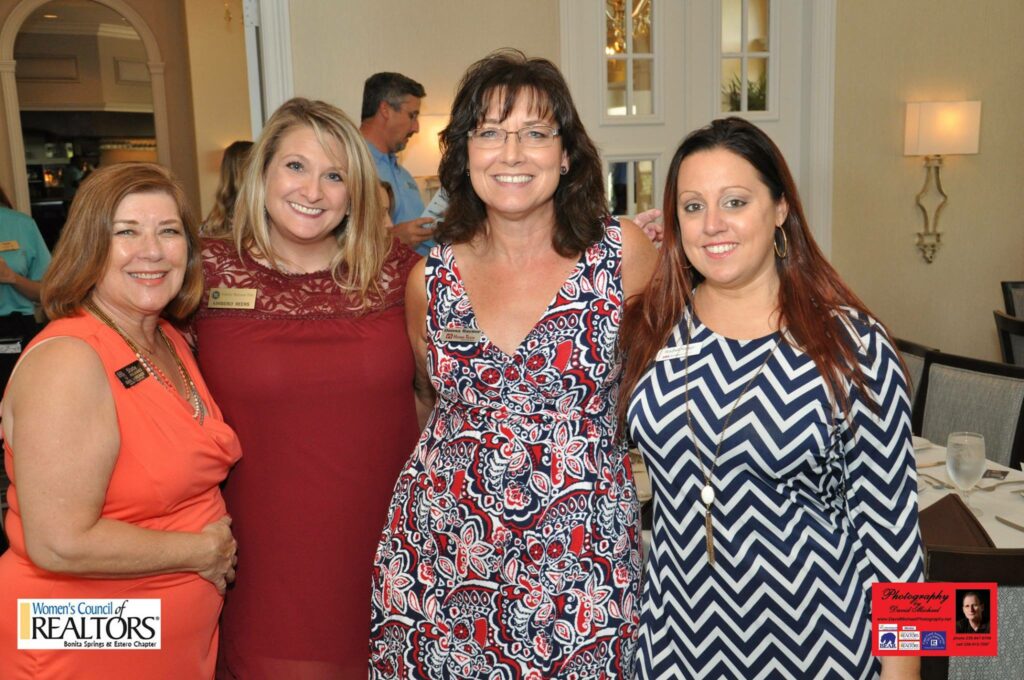 A woman of many skills, Donna has a real estate referral license as well, so she's very
comfortable building relationships with Realtors and showing them the Home-Tech advantage.
She visits Realtors and provides presentations on Home-Tech's GOLD and SILVER Service
Agreements. The realtor can see the value of offering the coverage on both sides of the
negotiation table.
"If an agent is trying to sell a house with older appliances, a Service Agreement with Home-Tech really ups the selling value," Donna says. "There are so many benefits to the Buyer, the Seller, and the Agents involved in a real estate transaction. Visiting Realtors in their offices and doing presentations for them is one of my favorite parts of the job!"
Advancing the Brand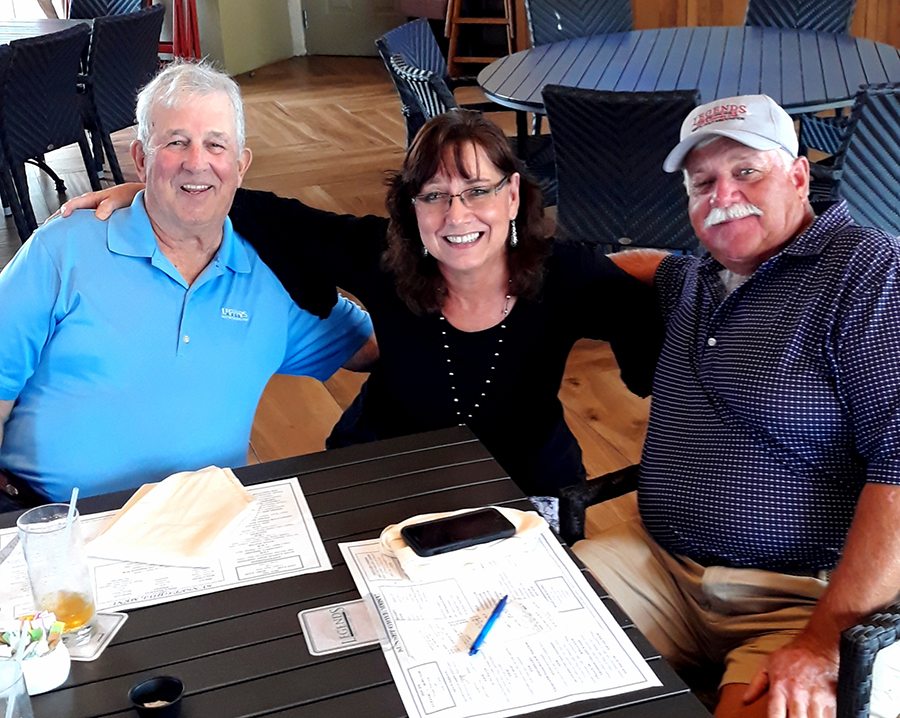 Adding to the fun of her job, Donna attends numerous networking events all over the area. "I represent the Home-Tech brand and I love getting out there, meeting new people, and spreading the word about what we do."
Everyone who ever meets Donna remembers her because of her outgoing and fun personality. "The best part," says Donna "is getting a thank you. Recently there was a homeowner in Naples and he was kind of a hard sell, but eventually realized he needed the Service Agreement Warranty. When an appliance broke soon after and Home-Tech was a le to help quickly, it was great to get a personal call from him, thanking me for helping him with the purchase."
"I wanted to work for a company that not only wanted to earn your business but do everything to keep your business. As an employee-owned company – and employee-owner – Home-Tech has a vested interest in providing to our Service Agreement Warranty members the best service possible."
If you'd like to talk to Donna, she'd love to hear from you. Call her direct line at 239-913-9310 or e-mail her at [email protected] and get to know Donna yourself!