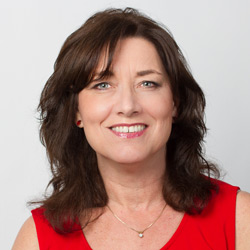 Meet Donna Raynor, Home-Tech's newest Service Agreement specialist. She is Home-Tech's representative for all of Collier County, working with new customers as well as the Realtors in NABOR – the Naples Area Board of Realtors and the Realtors on Marco Island. Donna loves her job. You can hear the enthusiasm in her voice just talking with her on the phone. "What can I say? My job is fun," she says, "Our Service Agreements are so great that they pretty much sell themselves."
Donna Raynor, A Gifted Teacher
Formerly a school teacher, Donna's originally from Connecticut, but has lived in Estero for the past 12 years. "My husband tells me that I've always been a good salesperson," she says, "But with what I do, I don't have to push – I just explain. And that's where my experience and training in education come in.  Once you explain to a customer all the many benefits of having a Service Agreement and having your service done by employee owners, they get excited about not having to worry about expensive repairs anymore. "
Gold or Silver? Just Ask Donna
As a Service Agreement Specialist, Donna visits both home owners and Realtors and makes presentations on Home-Tech's Gold and Silver Service Agreements. "Most homeowners are very warranty savvy – they know the value," says Donna, "Others need to know more. They think, 'Well, we'll just wait and see if a major appliance breaks down' – but, it's not IF, it's WHEN."
Donna is able to break it down for folks and explain the value in having peace of mind and less stress. She has the knowledge and training to go into a home, inventory the appliances, and help the homeowner figure out which Service Agreement is best for them. Some need the plumbing and electrical options; for others, they may not be ready yet. "Every home and the appliances in it are different – that's why I like to get to know the home owners and help them with their needs," she says, "It can be very satisfying, knowing that you're helping people."
Multi-Talented and Marvelous
A woman of many skills, Donna also is a licensed Realtor, so she's very comfortable building relationships with Realtors and showing them the Home-Tech advantage, Golden Home Advantage. "If an agent is trying to sell a house with older appliances, a Service Agreement with Home-Tech really ups the selling value," Donna says. "There are so many benefits to the Buyer, the Seller and the Agents involved in a real estate transaction. Visiting with the Realtors in their offices is one of my favorite parts of my job."
Advancing the Brand – One Hug at a Time
Adding to the fun of her job, Donna attends lots of networking events all over the area. "I represent the Home-Tech brand and I love getting out there, meeting new people, and spreading the word about what we do." Everyone who ever meets Donna remembers her because of her outgoing, fun personality and the big hugs she gives!
"The best part," says Donna, "is getting a thank you. Recently there was a homeowner in Naples and he was kind of a hard sell, but eventually realized he needed the Service Agreement. When an appliance broke soon after and we were able to help quickly, it was great to get a personal call from him, thanking me."
If you'd like to talk to Donna, she'd love to hear from you. Call her direct line at 239-913-9310 or e-mail her at [email protected] and get to know Donna yourself!