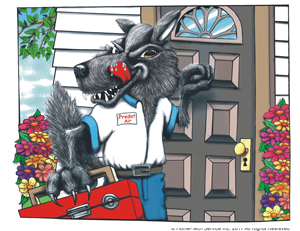 As children we all heard stories about the fictional Big Bad Wolf. He usually showed up in cautionary tales, cast as a dangerous predator, disguised as someone else. And we all know what he wanted – to eat somebody up! The "wolf in sheep's clothing" is spoken of all the way back to the days of the Bible. The wolf is always a bad guy in these stories. Today in our blog we caution you about the bad guys in the world of AC Repair and Appliance Repair and give you five quick clues to detect repair rip off.
1. My! What a Big Nose You Have
Just like in the fairy tales these wolves with their big pointy snouts want to get in your door and do a little sniffing around to see how to hurt you. But, as a homeowner, it's you that needs a big nose – a big old nosy nose. It's your job to investigate anyone showing up to help you with an air conditioning repair or appliance repair. Be inquisitive. The first thing to look for is proper licensing with the State of Florida. No license – then no entrance. This repair rip off trick is simple to spot and easy to say 'no' to!
You should sniff out: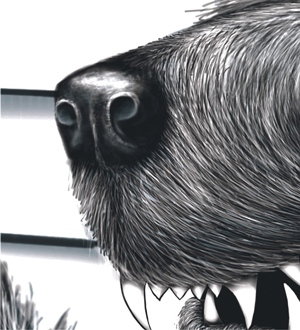 Local license plate on the vehicle
A well marked vehicle
State license numbers on their truck, on their website, on any written materials
References from your neighbors
Research! And if there's any whiff of trouble or bad scent then don't let them in your home.
2. My! What Big (Lying) Eyes You Have
There is no free ride in the world of repair. There is no free service call, free repair or even a low cost service call fee – like a $20 offer, for example. A legitimate business has a legitimate cost getting a well trained technician to your door. So anyone coming for free or cheap is only looking for a way to get in the door and make their money back one way or another.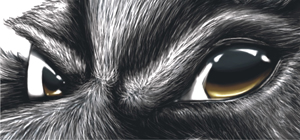 Keep your eyes peeled for these common repair rip offs:
Improper or inferior repairs (requiring many more trips and more cost to you)
Requiring up front payment and then never completing repairs
Requiring payment be made to an individual (who is never seen or heard from again)
3. My! What a Young Pup You Are
Doing business in a community for a long time is a big deal and really counts. A young pup wolf with no track record can be dangerous or just someone passing through. This can be true for a whole company also. Many newer ones don't last because of bad business practices. They just don't care about being around that long and therefore won't care about you.
Beware the signs of inexperience: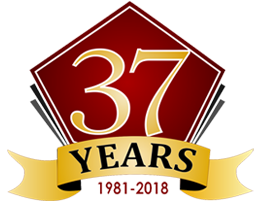 An email address that goes back to a generic Gmail or Yahoo-type site
Not having a website showing length of time in business
No online reviews (or worse – bad online reviews)
Technicians that are not NATE certified
4. My! What a Big Mouth You Have
Beware the wolf who is a big talker and tries to up-sell you into repairing more equipment than what you asked. If he came to fix your dishwasher then he shouldn't be telling you that you need a new garbage disposal, plumbing and a new water heater. This is all a sneaky ploy to replace equipment in your home that is probably perfectly fine. This repair rip off tactic unfortunately baits a good amount of people. Also beware a wolf telling you something that sounds just too good to be true. Home-Tech customers have switched to us for air conditioning help after other companies sent technicians who were reading from scripts. Can you imagine?
"In the past I had trouble with another company who came out to clean my a/c on the annual service contract. To make a long story short, when they came out my a/c was less than a year old. They sold me the a/c and installed the a/c. Their service guy came out and was reading from a prepared script telling me how bad my a/c was and how improperly it was installed, etc. I threw him out of my home, complained to the company and a supervisor came out and had a different script to read but told me the unit and install were no good and would cost more than the original price to bring it up to code. Again I threw them out. A seasonal friend asked me to meet Tyler from Home-Tech at his house for the annual service. He came out and did a thorough clean and check on an old a/c. He did his thing with no issues. I immediately contracted with Home-Tech for my home. " Richard U.
Here's what you should discuss: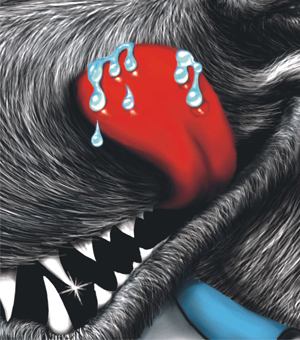 An estimate in writing for the repair you requested
An approval process for any parts that need to be ordered
An agreed upon time frame for work to be completed
Several payment methods accepted (not just cash or check)
5. My! What Big Teeth You Have
We all know what the wolf does with his big teeth. He bites and it hurts! Unfortunately one of the oldest stories in the book of repair rip off is when the wolf breaks something on purpose while he's there. There have been sting operations in the news where technicians have been caught snipping wires and doing damage to perfectly good equipment. There are also news stories about two man teams who have stolen from customers' homes.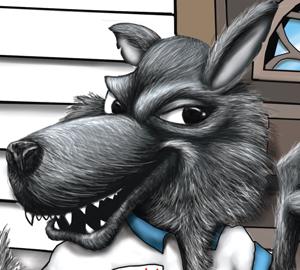 Avoid the pain of the bite:
Choose a company with background checked technicians
Observe your technician doing his work (if at all possible)
Always have the technicians show you the defective parts that are being replaced
They Lived Happily Ever After . . .
It's a good end to childhood stories and an ending that Home-Tech wants for you. Learn more about our service and the peace of mind our Members enjoy. We hope our 5 Clues were helpful to you. Don't open your door to just anybody! Take care everyone!