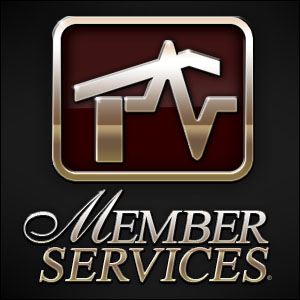 In this digital age we know that many of our Members like to take care of things online or on their mobile phones. We know you are doing all kinds of things online to make your lives easier. We are introducing a new Member Services website for our Members who prefer this convenience.
Renew Online
If you haven't already been renewing your Service Agreement online you might want to try it. It's fast and simple. You will receive your renewal information in the mail from Home-Tech with your Service Agreement pricing. On the Member Services site you can login, review your renewal, purchase and be done in just a handful of clicks.
Who is My Liaison?
Every Member is assigned a special liaison to help you with any questions you have, to schedule service calls for you or help you with any of your other needs. Your liaison's contact information is on the Member Services website. This is a new added benefit to our Service Agreement Members. You should give it a try.
Want to See Your Service Agreement?
We know sometimes you are travelling and don't have it handy. Maybe you just want to review some of the terms or benefits. Your coverage details will always be there for you on the Member Services website.
Schedule Online
You can now schedule a 2-hour service time online, track your technician when he is on the way and view a history of all of your service from Home-Tech. Isn't that exciting?
Yes, We Still Answer Phones
For those who still like the personal touch our Customer Service Department and Service Agreement Department are always ready to take your calls and help you with any questions or concerns you have. To get started with Member Services you need to create account by entering your Service Agreement number and your email address. You can always call Customer Service to get help if you don't have that information handy. Call (800) 800-8356.