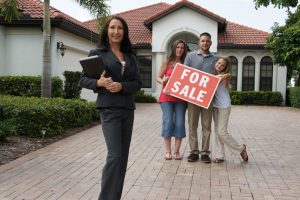 This is meant to give Realtors a few shortcuts in learning about today's AC systems. We know that our referral partners work hard to be the best Realtors they can be, but it's nearly impossible to know everything. It's tough some days to answer all of the questions that clients ask. So here are the top 3 things Realtors should know about AC Systems. If you want more information, one of our Technical Reps would gladly teach a class in your Real Estate office to help out your fellow Agents. Or you can call Home-Tech and ask to speak to one of our knowledgeable experts.
Only 90 Days to Transfer AC Manufacturer Warranty
Realtors are helping people transfer ownership of a home from one person to another. But Realtors can also inform the clients involved in a transaction that the warranty on the AC system needs to be officially transferred as well from the Seller to the new Buyer. Home-Tech technicians repair all brands of AC equipment but we install exclusively the Trane and Carrier brands' equipment. We are going to give you their rules on transferring in this blog. If you have a home in question with a different AC manufacturer you will want to research their warranty policies.
Trane Warranty Transfer 
Every Trane residential unit comes with a Base Limited Warranty. This warranty covers parts that break because of manufacturer defect, but it does not cover the cost of labor. The Base Limited Warranty can range from 1 year to 20 years depending on the product. If you register your product within 60 days of installation, either by phone or online, then it becomes a Registered Limited Warranty. See the Trane website for more details.
Trane gives only 90 days to transfer the warranty to the new homeowner and charges $99 to effect the transfer. If you do not do the transfer in that time period there is NO warranty on the equipment. You can find Trane tranfer information on their site and can always call them with any questions. Their customer service center number is 1-877-594-0514
Carrier Warranty Transfer
With Carrier/Bryant equipment they only honor a 10 year warranty if the equipment is registered at the time of the install. If it's not registered, it automatically drops to 5 years. This would be an important fact for a new Buyer to know about the AC system they are purchasing!  Has it been registered?? Also the warranty automatically drops from 10 to 5 years with the sale of the property. They only offer a 10 year warranty to the original owner. There is no need with Carrier equipment to re-register when the home changes hands. It automatically becomes a 5 year warranty when the new homeowner takes over.
And, just so you know, Home-Tech does all of this warranty registration paperwork for our customers as part of our service for each system we install.
What Does an HVAC Warranty Cover?
The first year of an AC manufacturer warranty covers parts and labor charges. After that, the warranty only covers the cost of the parts. Even in the first year warranty situation, you still have to FIND someone qualified and willing to do the labor. This is where the Home-Tech Service Agreement fills those gaps. With our Agreement in place, we provide well trained HVAC technicians to make repairs at NO CHARGE and offer same day service for AC emergencies. And we give a 2 hour time frame! No one is SWFL is going to provide you with warranty work like that.
Very few of the listings you have or homes you are showing are going to be in their first year of AC warranty. The Home-Tech Service Agreement is the best friend of a Realtor's clients moving forward year after year. Not only is the HVAC equipment covered, but the appliances and plumbing and electric can be too! Even if the manufacturer warranty is voided for some reason the Home-Tech Service Agreement picks up and covers the cost of parts and labor.
An AC System in SWFL Only Lasts from 9 – 14 Years!
If you are new to SWFL or a newer Agent you might not realize how short the life span is for an AC system here. If you used to sell Real Estate in the northern areas of the US you might think a 10 year old AC unit has a lot of life in it. Let's face it, they don't run all year up there, so can last quite a long time.
In the heat of SWFL Florida our AC systems run so hard, all the time and are affected by the corrosive nature of salt water. A 10 year old system here could be on its last legs. Many times as an Agent you are relying on a home inspector to inform you about the AC system. Most of them are not AC contractors. It would be important to both the Buyer and the Seller to know the true condition of the system by having a trained AC technician evaluate it. Many times if you are negotiating for the Buyer you should be asking for a new AC system as part of the deal.