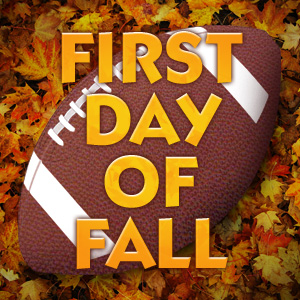 Happy Fall, Southwest Florida! If you are originally from the North, it probably doesn't feel like it. There are no frost-covered dewy early mornings and no trees showing off the brilliant bright oranges, yellows, and reds. Well, your air conditioning company wants you to feel like it's fall even if it doesn't look like it!
So, even though you're not rummaging to find that box marked "Winter Clothes," you can still get that winter preparation feeling by following our fall tips below.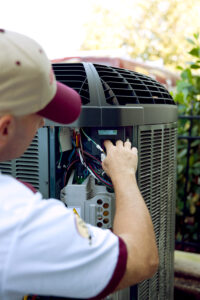 4 Quick Fall Tips from Your Air Conditioning Company
We recommend that you still keep everything buttoned up and AC turned on so you keep the humidity and possible mold out of your home.
This may be the time for you to get your AC system clean and check if you haven't yet.
Change your filter if you haven't in the last 30 days!
Also if you need a new AC system, this is a good time to get it done before your air conditioning company gets super busy with the season.
What Signs of Fall Do We Have?
Changing Licenses Plates
We have changed license plates instead of changing leaves. We have thickening traffic instead of thickening fog banks. Already we have some of our visitors back, and we welcome them! Home-Tech is always excited to help our visitors with their appliance and air conditioning repairs and installations.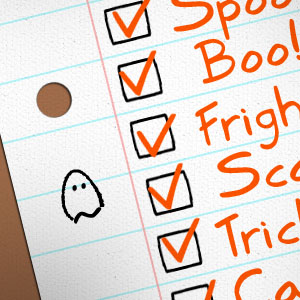 Halloween Decor in the Stores
We have fall and Halloween decorations in all of the stores! Now, this is something we can really sink our teeth into. Never mind that you can only leave your real pumpkin outside on your front entranceway for a couple of days before it rots.
Another fall tip is to buy artificial pumpkins, gourds, and leaves so you don't have to worry about rotting. You can even throw on a scarf, spread your decorations around everywhere and pretend it's 50 degrees outside!
Friday Night Football
We have football! Friday night high school games and rivalries are in full force. Yes, you might need to wear bug spray and sunscreen instead of mittens and a blanket, but it's still football.
And of course, there is NFL football, thank goodness. We know many of our customers love football so, to celebrate the first day of Fall, we want to share some recipes from the employee-owners of your air conditioning company for your football parties.
Football Party Recipes
Here are a few yummy recipes that have either been tried or originated by employee-owners of Home-Tech.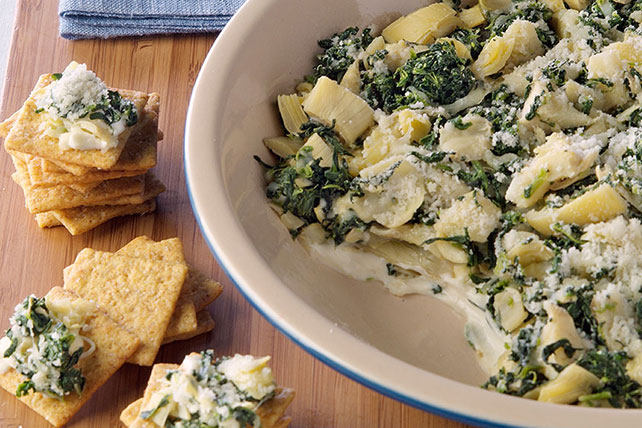 Home-Tech recommends this dip with Triscuits and baguettes!
---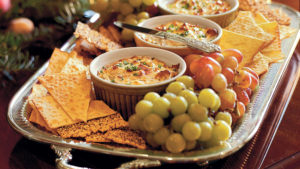 "This is a huge hit every time I make it. How can you go wrong with bacon as an ingredient? And, it's good reheated. Just add a little milk."
-Pam Marino, President
---
Sweet and Spicy Asian Wings: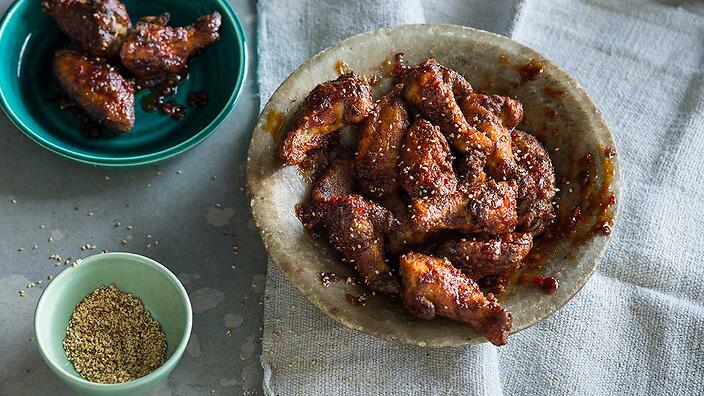 Steven Blasucci, our Research and Purchasing Coordinator submitted this wings recipe.
3 lbs of cooked Chicken Wings (Fried, Grilled or Baked, your preference)
1 bunch fresh cilantro (plus some chopped roughly for garnish)
2 ½ cups of Sweet Thai Chili Sauce (Mae Ploy Brand is best)
¼ Cup Sambal Oelek (fresh chili garlic paste)
2 cloves fresh garlic
3 Tablespoons of Kikkoman Ponzu (lime or citrus)
2 Tablespoons of Rice Vinegar
1 Tablespoon fresh ginger
2-3 Dashes of Soy Sauce
Sriracha Hot Sauce (to taste, depending on the heat level wanted.)
Pinch of sesame seeds (black/white/mixed for garnish)
Before cooking wings make the sauce:
Place all ingredients into a food processor (except chicken wings and sesame seeds) and mix until cilantro, garlic, and ginger are incorporated fully and no large chunks remain. If you do not have a food processor, a large bowl and a stick mixer (or immersion blender) will work fine; however, I would finely chop the cilantro, fresh garlic, and ginger beforehand. If neither is available then diced the cilantro, garlic, and ginger as finely as you can, and just mix the rest in with it by hand.
When the wings are hot, place them in a large bowl and pour roughly ½ cup of the sauce over the wings and toss with tongs, or in the bowl if you want to risk some flying wings, haha. Transfer to a serving platter, and sprinkle with some sesame seeds and chopped cilantro, and enjoy!
---
We hope you enjoy these tips and recipes from Home-Tech, your air conditioning company. Who knew we'd have all the answers? If you're looking for guidance on your air conditioning system, contact us today!