There are some kitchen appliance issues you probably don't want to tackle yourself. However, there are some things you can try before giving us a call about your garbage disposal problem. Try these things below if your problem is one of these two issues:
Garbage Disposal Won't Turn On: Try These Steps in This Order Until It Starts Working.
1. Plug It In
This may seem obvious, but make sure it is plugged in. It should be plugged in underneath your sink.
2. Press the Red Button
Press the red reset button found on the bottom of the unit.
3. Check the Circuit Breaker
Check the electrical panel to see if the circuit breaker has tripped. If so, reset the circuit breaker.
4. Still No Luck?
If none of the above worked, it's either a wiring issue or the disposal itself is faulty.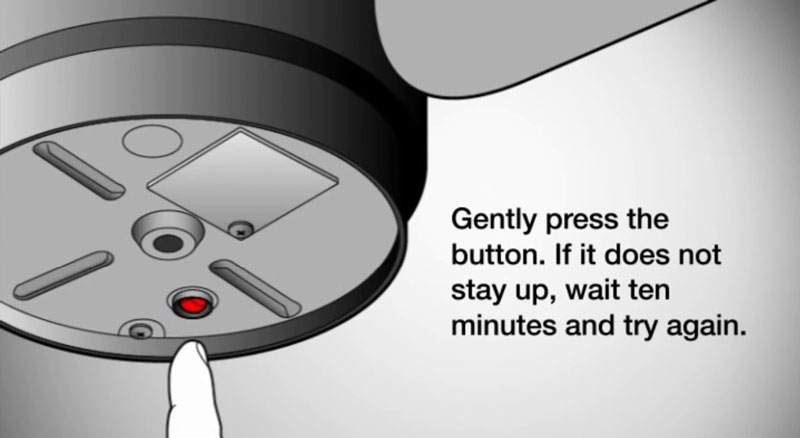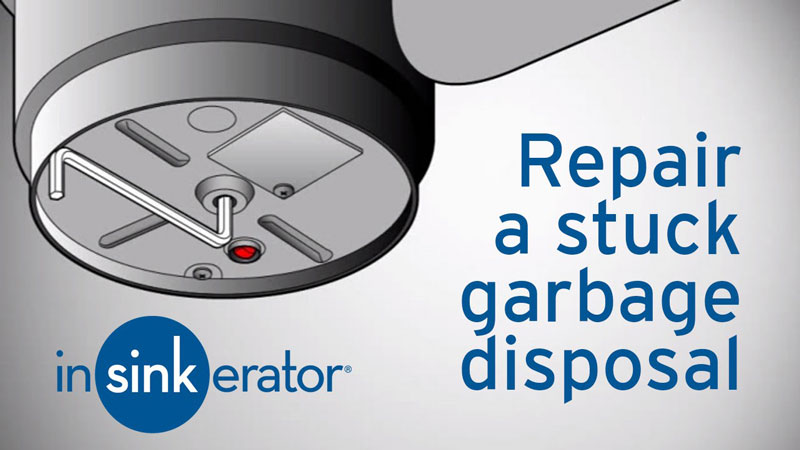 Garbage Disposal Hums But Does Not Grind
Most likely this is the result of something being jammed in between the impellers and the shredder ring inside the disposal. NEVER PUT YOUR HAND INTO THE GARBAGE DISPOSAL!
1. Turn off the Power
First turn off power to the disposal at the electrical panel and make sure the wall switch is in the off position!
2. Find Your Offset Wrench
Use the offset wrench that came with the disposal to loosen the flywheel. Insert it into the hole at the bottom of the unit. Turn it clockwise and then counterclockwise to try to dislodge the jam. You will know it has dislodged when it turns freely.
3. If You Can't Find the Offset Wrench
If you do not have an offset wrench, use a wooden spoon handle or something similar to reach down into the disposal through the drain and use it as a lever to free the stuck flywheel. When successful you will feel the flywheel turn freely.
4. Turn the Power Back On
Once the flywheel is freed, turn the power back on at the electrical panel, press the red reset button on the bottom of the unit, turn on the water to the sink and turn the wall power switch on and off again quickly a few times to spin the flywheel and make any dislodged debris wash down the drain.


What Can You Put In Your Garbage Disposal?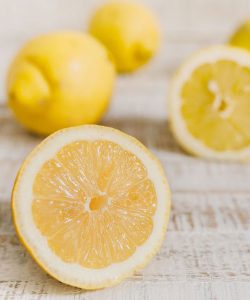 DON'T
Don't grind up potato peels. They are not only hard on the disposal because they are tough to grind but they also produce a starchy paste which will eventually clog your drain.
Don't grind up fibrous vegetables such as artichoke, broccoli, celery, rhubarb, lettuce, kale, corn husks, onion skins, asparagus and swiss chard to name a few. They are stringy and will tangle around your disposal blades.
DO
Lemons, including peels, are a great way to maintain your disposal. They help keep it clean and odor free.
You can also treat your disposal every month with a mix of a couple of handfuls of baking soda and a half cup of vinegar poured into the disposal with the unit turned OFF. After the mixture foams, rinse it down the drain with running water.
Time to Call Home-Tech?
The above are just some tips to try to help you get your garbage disposal working on your own. If you are unable to do so, Home-Tech is here to help! Our expert technicians in your area will come to your house, diagnose the problem and get your garbage disposal back up and running asap. We work on all brands. So call us today at 800-433-9740 or fill out our online request for service.
If you have a Service Agreement with Home-Tech, your garbage disposal is covered under the agreement! You can count on service 7 days a week – even on holidays. Log into our exclusive Member Services to schedule yourself, fill out our online form or call at 800-433-9740. Whatever is the most convenient for you.
Want to Know More About Home-Tech Service Agreements?

Our Gold & Silver Service Agreements cover all of your household major appliances, your air conditioning system and your water heater. When your air conditioning or appliances break down, our highly trained professional technicians will have you back in operation quickly, in most cases the same day.
Parts & Labor – NO CHARGE!
2-Hour Service Call Time Frames
Emergency Service 7 Days a Week
Non-Repairable Appliance Replacement (under 10 years old) – NO CHARGE!*
"Cost Discount" Pricing of "Gift Coupon Credit(s)" on Qualified Replacement Appliances
Appliance Delivery, Setup and Installation on Qualified Purchases – NO CHARGE!
Annual A/C Clean & Check**
GOLD Service Agreement Members Service Calls – NO CHARGE!
Silver Service Agreement Members – Minimum Service Call Charge!
*Water Heater by option only. Some Restrictions Apply. ** Minimum service call charge applies to Silver Service Agreement Members.
Find out more about what our Service Agreements cover and request a FREE quote.