A home warranty is a service contract that covers household appliances and systems when they break down. That's why at Home-Tech we call them Service Agreements.
They protect you from the unexpected high cost and inconvenience of appliance and air conditioning breakdowns.
Home-Tech's Gold Service Agreement stands out among the rest making it the best home warranty in Southwest Florida!
Employee Ownership – A Key Difference
Founded in 1981 by Steve Marino, our business model is ALL ABOUT SERVICE. Our customers receive excellent, concierge-type customer service, repairs and installations of air conditioning and major appliances. We provide service 7 days a week to Lee, Collier, Sarasota, Manatee and Charlotte County residents.
"The key difference is quite simple. Employees own the business," says Marino. "I think it's the perfect model for a service business in Southwest Florida. What I offer employees is a piece of their business. When someone is vested, when they own a stake in something, they are more likely to stay and do an excellent job. They have the same stake in this that I do. In fact, we don't call them 'stockholders', we call them partners."
What does this mean to our customers? Our employees really care that every experience you have, every service that is done, is TOP NOTCH.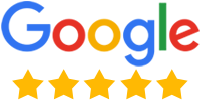 We are very happy to have signed on with Home-Tech. Every technician is friendly and knowledgeable and the response time is quick.
Your guys were on-time, pleasant, and efficient. This is just one of the reasons why I have been with Home-Tech for over 10 years. I trust their work and I know the company is careful in their hiring of qualified people.
I have had the Home-Tech service plan and have always been very satisfied with their promptness to address any problems. There must be something to be said for an employee owned business. I have said time and again thank God for Home-Tech.
I would highly recommend your company to anyone who is interested in maintaining the long term value of their home assets.