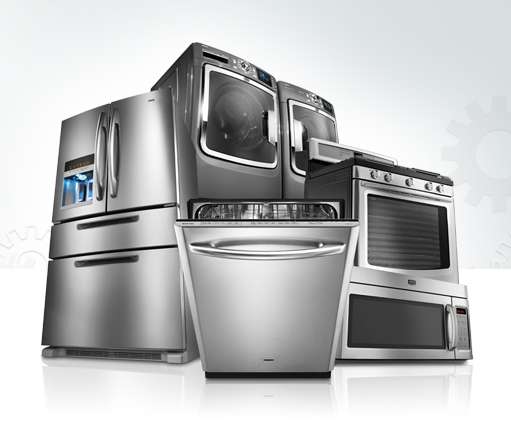 At Home-Tech, we get all kinds of calls about household appliance repair. We've heard it all. But, you may be surprised to learn that many appliance users don't call us soon enough. Here is a simple rule of thumb: If an appliance isn't working exactly right then it's time to call us for expert appliance repair. 
5. The Washer or Washing Machine
The basin is taking forever to fill
A burning odor is coming from the washing machine
The washer is making whining noises
The washer has stopped spinning
The washing machine is not draining
4. Range or Oven
The oven isn't reaching the desired temperature
There are sparks coming from the oven
The burners on the cooktop are not lighting
The oven dials, clock or displays are not functioning
Oven door will not close
3. Refrigerator
Food isn't as cool as it should be
The fridge is humming making a really loud high pitched tone
There is condensation on the seals of the refrigerator
A pool of water has formed underneath or behind the fridge
Frost is visible inside the refrigerator
 2. Dishwasher
Dishes are dirty after running the dishwasher cycle
The water in the dishwasher won't get hot
There is rust on the bottom of the machine
The dishwasher is leaking water and soap onto the floor
The latch on the dishwasher isn't securing properly
1. Dryer – The Most Common Appliance Repair!
Clothes are taking a really long time to dry
Dryer is shaking violently
Loud noises are coming from the dryer
The dryer won't tumble
Clothes are marked or torn from the dryer
Home-Tech Has Household Appliance Repair Down to a Science
When you call Home-Tech, you get a trustworthy, experienced and reputable household appliance repair service. Our appliance repair technicians are trained to repair any brand of appliances. No repair is too big for Home-Tech and we welcome taking on any of your biggest appliance repair challenges. Day or night, emergency service or a scheduled call, Home-Tech has got you covered.
Call 800-800-8356 to schedule service or schedule online.