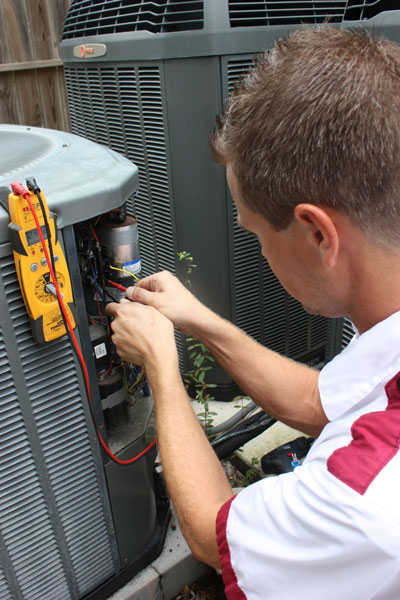 Are you in the market for a new air conditioning system, but don't want to get ripped off or taken advantage of by under-qualified air conditioning contractors? We've all heard the horror stories in the news of contractors taking advantage of clients. Purchasing a new air conditioning system is a process that should not be taken lightly. You may have found a heating and cooling system you would like to know more about or you don't really even know where to begin the process. Well, we can help.
Home-Tech understands this process very well. We can provide you with guidance on how to choose your air conditioning contractor. Your duct work and home comfort needs should be a part of the evaluation. This is critical to the success of any air conditioning system installation.
Signs of Professional Air Conditioning Contractors
Asks about your home comfort experience and the things you would like to improve with a new AC system
Asks about allergies, dust or other indoor air quality issues and then offers solutions
Performs a Manual J load calculation to make sure the new system is properly sized
Has a company commitment to ongoing technical training and employs NATE certified technicians
Offers financing
Offers a maintenance plan or Service Agreement
Red Flags and Warning Signs
Quotes a price over the phone or on the back of a business card
Doesn't inspect the duct work
The lowest bid (it takes more time and labor for a correct installation)
No More Hot Air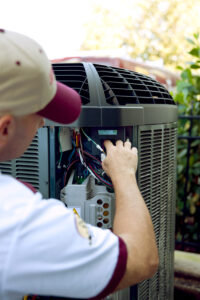 At Home-Tech, our Comfort Specialists will provide you with an honest quote and a full inspection of your air conditioning equipment and duct work. With Home-Tech you can expect a full energy audit, management of the permitting process, and installation by our NATE certified specialists. We ensure you will receive any and all of the utility, FP & L and manufacturers' rebates on a new AC system. Home-Tech cares about your comfort and time. We show your home respect, leaving it spotless upon the completion of the installation. Have questions about a new system? Give us a call today at 800-800-8356 ext 5.