February 18th was the Night at the Museum's 10th Anniversary fundraising event to benefit the Children's Museum of Naples.
This year's theme was all about superheroes uniting, and unite they did!
For the Greater Good
The Children's Museum of Naples (CMON)'s main mission is to bring educational play to the children of our community with a concentration in the Naples area. It's one of Southwest Florida's first museum devoted to children and families, encouraging fun and education at the same time!
All of the proceeds from the fundraiser went straight into helping support the free and low-cost admission tier to CMON for everyone to get the opportunity to enjoy the museum.
Superheroes Everywhere
With 325 attendees, 65 volunteers, and plenty of superheroes, it's no wonder why there were so many action-packed events throughout the night! Cosplayers, acrobatic stunts, and a special appearance by the new Captain America (Anthony Mackie) himself, created a super successful fundraiser!
With Great Power Comes Great Donations!
Thanks to all the event sponsors, the Night at the Museum fundraiser was able to raise over $1 million for the Children's Museum of Naples!
Home-Tech is proud to be part of this greater good crew and continuing to help sponsor great programs like CMON.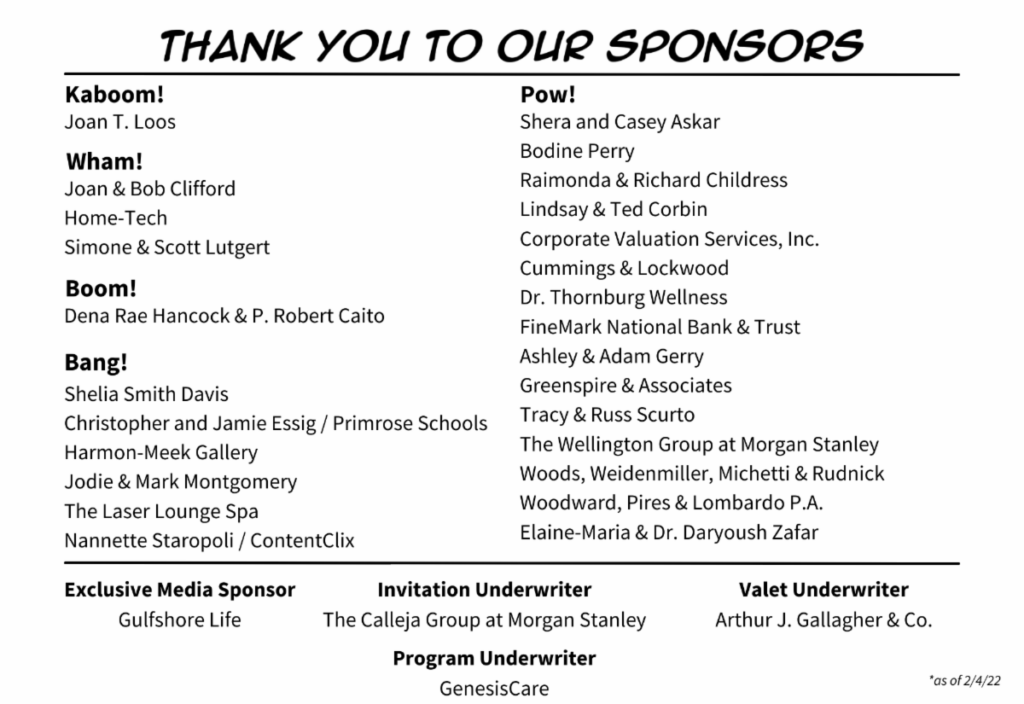 Let Us Be Your Superhero
Whether it's your AC or major appliances that need rescuing, Home-Tech can help! Our technicians are trained to handle all kinds of situations and defeat any villainous repairs that may pop up. Call us today and ask how you can save up to $100 off your service call by signing up for our Home-Tech Gold Service Agreement.