Home Service Warranty FAQs
What Is a Home Service Warranty?
A home service warranty is a year-long contract between a homeowner and an appliance repair company covering repairs and replacements on major household appliances and systems.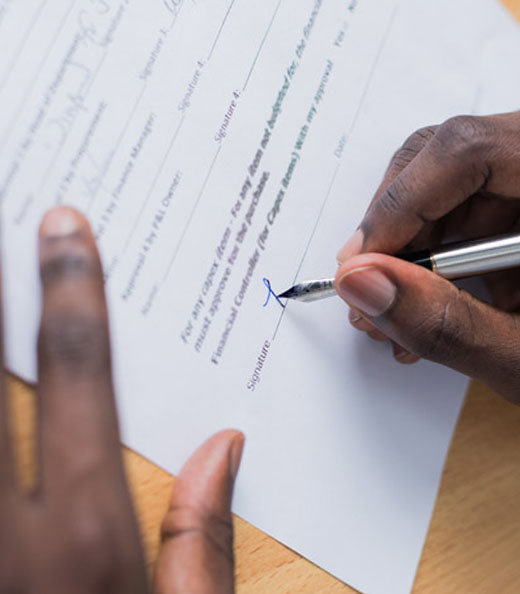 Why Should I Get a Home Service Warranty? Do I Need One?
Whether your home appliances and systems are old or brand new, the fact of the matter is that they do break. Just like other technologies, appliances, and systems malfunction on their own or break due to user error. Unless these appliances are still covered by the manufacturer's warranty, you'll have to pay out of pocket for a repair. These repairs can add up and can be frustrating when you can't count on someone dependable to fix it.
Having a home service warranty is a luxury, but it is worth it. After all, most households have at least 8 basic appliances, which typically last around 8 to 10 years. In our experience, each appliance requires between 3 to 4 service calls in its lifetime. If you do the math that equals 24 to 32 service calls in those 8 to 10 years. That's a lot of service calls, parts, and labor charges! Budgeting for these common (yet expensive) repairs will leave you better off.
I'm Selling My Home. Should I Purchase a Home Service Warranty?
Home buyers are more likely to feel confident in purchasing a home if they know their major appliances will be covered. No one wants to move into a new home and worry that their A/C will give out within the first few months, adding to their stress of paying a mortgage.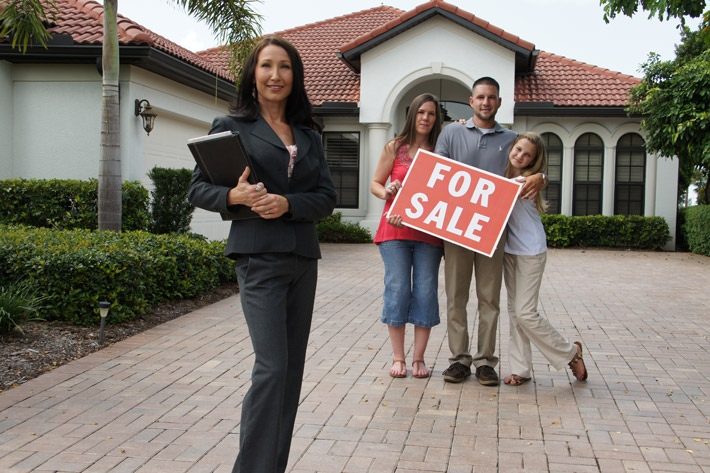 What Does a Home Service Warranty Cover?
Home 
service
warranties will typically cover your home air conditioning systems and major appliances. From there, you can customize your home
service
warranty to fit your home's needs. For example,
Home-Tech offers additional coverage
for pool heat pumps, ice machines, ductless air conditioners, plumbing, and electrical.
How Does a Home Warranty Work?
It's 6 a.m. and you wake up sweating. When you went to bed, your thermostat was set to 72°, so you can't figure out why it's so hot. You think to check your air conditioning unit and realize it's not working. You know this may be a pricey repair and may take time for someone to come out and fix it.
With a home service warranty, these two thoughts immediately go away. Because major systems are covered by your home warranty, that means your air conditioning system is included in the price of your annual warranty renewal. Problem solved – you don't have to readjust your entire budget to account for this unexpected repair. Additionally, because you have a home warranty you'll be able to pick up the phone and make a quick call for a same-day repair. By that night, you'll be sleeping comfortably again.
How Should I Choose Which Home Service Warranty Company To Go With?
There are several large, national companies that provide home service warranties. While it may seem like the easiest option to choose one of the big names, local appliance repair businesses also provide home warranties with exceptional customer service.
By supporting a local company, you won't be dealing with subcontractors who never seem to have the time, knowledge or professionalism to properly help you. Look at a company's Better Business Bureau rating and reviews before proceeding. This will give you insight into how they treat their customers and how well they complete their repairs.
Also, pay attention to how long the company has been in business. Look for additional features that make the company stand out. For example, Home-Tech has been serving the Southwest Florida area since 1981 and we're employee-owned. We never subcontract and we're available 7 days a week for emergency repairs. Features like these should stand out!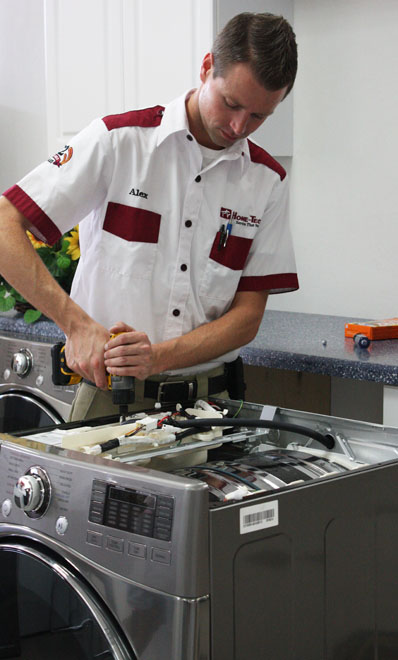 How Much Does a Home Service Warranty Cost?
Because each home service warranty is different, the cost will be different from homeowner to homeowner. Each company is different and each customer's plan is unique, so it's best to reach out directly to the company you're interested in learning more about. There are several options that home warranty companies give when pricing your plan.
Most companies charge an annual fee in addition to a trip charge or a service call. With Home-Tech's GOLD plan, service calls are included! This is not offered by many companies and is our most popular plan. We also have a SILVER home service warranty. All you pay is the current service call fee and parts and labor are covered.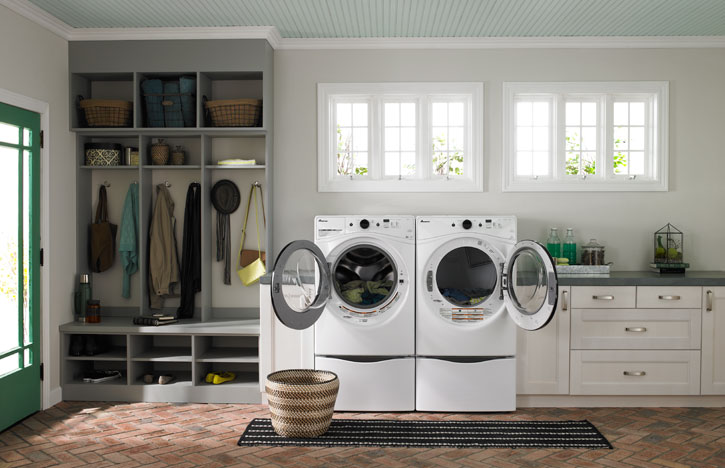 What Is the Difference Between a Home Service Warranty and a Service Agreement?
At Home-Tech, we use "home 
service
warranty" and "Service Agreement" interchangeably. A Service Agreement is the same thing as a home service warranty because it's still a contract between our company and the homeowner to provide repairs and installation on major appliances and systems.
While most home 
service
warranty companies use subcontractors, our agreement is directly between our customers and us.
Curious about a price for a home service warranty? Get a FREE quote.
hidden field so all items are closed
Peace of Mind
Enjoy the peace of mind of Home-Tech's quality in-home service.
No Expensive Repair Bills
No more worries about expensive repair bills.
Convenience
Convenience of 2 hour time frames for service!
Emergency Service
Emergency Service 7 days a week, including holidays.
Personal Liaison
Your own personal liaison to assist you with your service and Membership needs.
Member Appliance Center
Private, Member Appliance Center with "Cost Discount" pricing or "Gift Coupon Credit(s)" on qualified replacement appliances, discount for standard delivery and installation, and private appointments.
Member Services Site
Access to our exclusive Member Services site. Schedule service by selecting a two-hour time frame that is convenient for you!
GOLD & SILVER Home Warranties
Learn about Home-Tech's Home Service Warranties in our videos.
View and download our brochures.
See how a Home Service Warranty pays for itself!
Home-Tech's Home Service Warranties, or as we call them, Service Agreements, cover your home air conditioning systems and major appliances as shown in the coverage photos. It protects you from expensive repair bills when things break down. You can also cover additional equipment like Pool Heat Pumps, Ice Machines, Ductless Air Conditioners, and more. We also have valuable Options like our most popular, Plumbing and Electrical.
Request an online FREE Quote for a Home Service Warranty (Service Agreement) today by completing the form above or call 1-800-800-8356 Ext. 3.
Coverage includes the following:
A/C Systems
Heating Systems
Refrigerators
Freezers
Hoods
Ranges/Ovens/Cooktops
Microwaves
Dishwashers
Disposals
Washers
Dryers
Water Heaters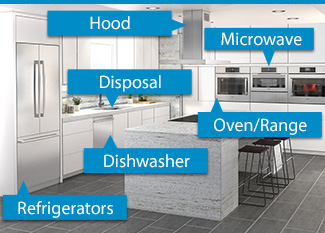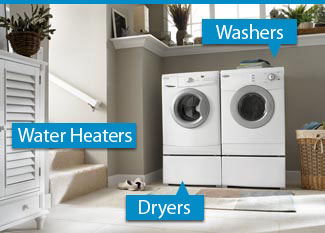 Heating & Cooling Systems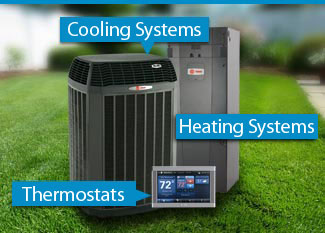 Home-Tech Members Love Their Home Service Warranties
Our Members agree that a Home-Tech Home Service Warranty offers true value.
We are very happy to have signed on with Home Tech. Every technician is friendly and knowledgeable and the response time is quick.
Home Service Warranty Questions?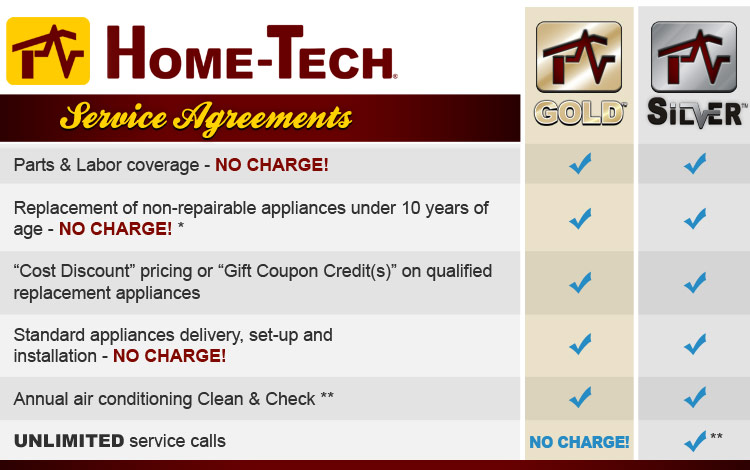 Additional Equipment May Be Added and Many Options are Available. *Excludes Water Heaters.**Minimum Service Call Fee Applies. Some Restrictions Apply. For promotional use only. Please see official Service Agreement for details.
If the stress of having to find a new refrigerator wasn't enough, now there's the worry of whether or not getting a warranty is worth the investment. With today's refrigerators going for a starting price of $500, it's certainly not a question to take likely. So,...
read more